Arbeitsmarktservice Österreich (AMS) | "Public employment Service" Austria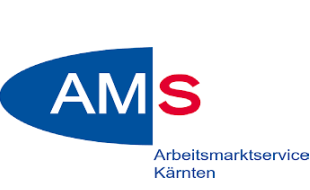 Who we are
The Austrian Public Employment Service (AMS) is Austria's leading provider of labour-market related services. We match candidates with job openings and assist jobseekers and companies, who turn to us, by offering advice, information, qualification opportunities and financial assistance.
We support start-ups in the following phases:
Business Idea
Company Foundation
Growth
We provide our services to start-ups of various sectors:
Business and Productivity
Energy and Utilities
Financial Services
Life Science and Agriculture
Lifestyle and Entertainment
Materials and Manufacturing
Mobility and Transportation
Other Industries
The services we offer
With the business start-up programme the AMS offers unemployed persons a way to self-employment. The founders receive expert consultation and financial assistance:
The implementation of the business plan is supported by an expert.
Funding by covering the living expenses for unemployed persons during they develop their business model
Funding for the first employee
Funding for the qualification of employees in established companies, e.g. in growth phases
Our vision
We connect people and work. The AMS is the leading customer-oriented service provider on the Austrian labour market. We bring job seekers and employers together and ensure that unemployment does not take longer than it has to due to labour market conditions. Through our work we contribute to social stability.
How you can contact us
In case of interest, please refer your questions to the
regional AMS office
or to the
AMS Kärnten/Carinthia
!
Location:
Arbeitsmarktservice Kärnten, Rudolfsbahngürtel 42, 9021 Klagenfurt am Wörthersee