KWF Kärntner Wirtschaftsförderungsfonds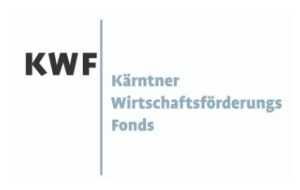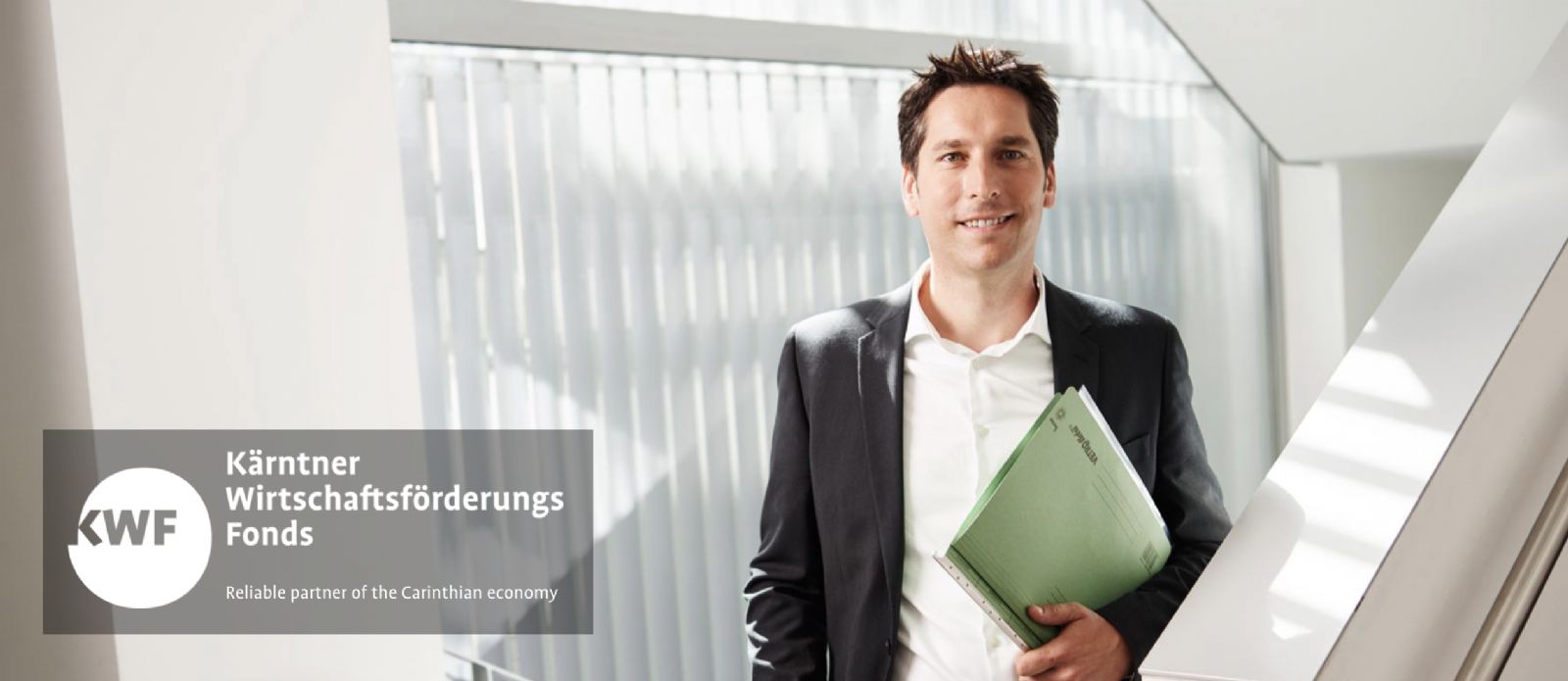 Who are we?
KWF stands for future-oriented business promotion and economic development. In addition to improving the financing structure of Carinthian companies, one key area is the stimulation of research and innovation. The KWF acts in the sense of active development. Our mission is to generate and create more innovative companies, to ensure the technology transfer from research institutions and universities to innovative companies and to establish an entrepreneurial culture to have more people who have the competences and the desire to found a company. KWF has a strong commitment to an Alpe-Adria-Startup-Ecosystem destination with all the advantages (diverse and connected Austrian, Slovene and Italian cultures, languages and markets).
Which phases of Start-ups do we support?
Business idea

Seed/ Start-ups

Growth
Start-ups from which industries are we servicing?
Awareness-raising creates added value for all involved partners and customers. Asking specific questions guides to new developments. Open-ended discourses make potentials visible. These potentials are supported by measures and activities of the KWF. We offer various project architectures, whereby the view of what is feasible plays a central role. In harmony with the goals of the actors, the architecture takes into account the content and legal framework conditions, thereby making complexity manageable.
These developments have applications in all industry fields such as:
Business and Productivity

Energy and Utilities

Financial Services

Life Science and Agriculture

Lifestyle and Entertainment

Materials and Manufacturing

Mobility and Transportation

Other
What kind of services do we offer?
We organize communication and learning between and from all participants in the startup ecosystem involved. In addition, we present good projects to ensure knowledge transfer and result orientation of future projects. We are available to our customers and partners as a companion, expert, facilitator and supporter. Knowledge, networking and trust create a basis for improved decision-making and promote the ability to implement and finance projects. We use our potential and resources. The KWF-based corporate culture with a focus on diversity uses the »future of work« as an opportunity and is the framework for an open communication style with the goal of continuous improvement. To stimulate development of companies, institutions and regions which face economic, social and environmental challenges, KWF supports with intelligence, knowledge and financing (e.g. low interest loans or non-repayable grants).
As a regional service provider KWF is member of the StartNet Carinthia and Start-up Alpe Adria initiatives and provides services via its partner network and the local business incubator build.
Innovating & intellectual property
At KWF we work together with the Austrian Research Promotion Agency (acronym FFG, details at www.ffg.at, located in Vienna) in the field of research, development and innovation. Therefore KWF knows the portfolio and can offer, for example, a pre-check on applications for research funding projects.
We participate in organizing events like the »Innovation- and Research Price of Carinthia«, the »Weissensee Sustainability Award«, which have international appeal.

We have a strong network, largely based on intensive customer contact, partnerships with SMEs, big enterprises, research institutions, education organisations, governmental institutions on both, national and international level, etc..
Our funds include, for example, nine month creation grants to build your business idea or specific start-up loans. There are several other grants available to start or to develop your company.

Services can be accessed from start-ups via the incubator build!, which is financed through KWF-Budget.

Strategic investment can be applied through the BABEG Venture Fonds which aims to invest in start-ups to strengthen technical research and innovation.
What is our vision?
Funding is important to help start-up companies, mitigate the financial penalties of SMEs, stimulate research and development and make it easier for SMEs to implement challenging investments. Carinthia can only compete in Europe's regions if there are many outstanding projects successfully implemented by companies of all sizes and sectors, as well as by world-class research institutes.
We serve and accompany companies to increase their competitiveness and that of the country. We want to make a contribution with our work, so that the youth have a perspective in Carinthia, where there are jobs and good quality of life. We would like to further develop partnerships with companies, research institutes, founders and service providers.
How can you contact us?
In case of interest, please refer your questions to Jürgen Kopeinig,
kopeinig@kwf.at
.
Location:
Völkermarkter Ring 21-23, 9020 Klagenfurt am Wörthersee, Carinthia, Austria