Silicijevi vrtički / Silicon gardens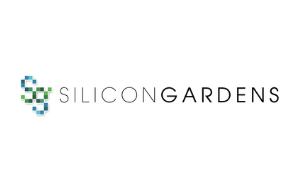 Who are we?
Silicon Gardens Fund's aim is to help startup founders grow their teams, ideas and businesses at the very beginning of their journey and enable them to compete on an international stage. Its principal investors are young entrepreneurs themselves and will be actively involved in helping the portfolio companies.
Which phases of startups do we support?
Business idea
Seed/startup
Startups from which industries are we servicing?
Business and Productivity
Energy and Utilities
Financial Services
Life Science and Agriculture
Lifestyle and Entertainment
Materials and Manufacturing
Mobility and Transportation
Other
What kind of services do we offer?

Business know-how
We offer mentorship to the teams that receive an investment.

Networking & matchmaking
We provide opportunities for the teams that receive an investment to further network, grow their business connections and develop their idea.

Funding sources
Our Fund invests from 20,000 to 40,000 EUR in cash for 5% – 15% equity share.

Access to markets
We provide the teams that receive an investment an opportunity to enter new relevant and global markets.
What is our vision?
Fund's focus is adding value by providing experience, coaching and business connections to entrepreneurs in early stage technology startups. The Fund is betting that the combination of top local talent and the world class investor network can lead to amazing outcomes.
How can you contact us?
You can write us to
info@silicongardens.si
.
Location:
Likozarjeva ulica 3, 1000 Ljubljana, Slovenija