Telekom Slovenije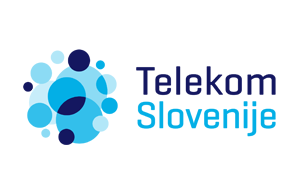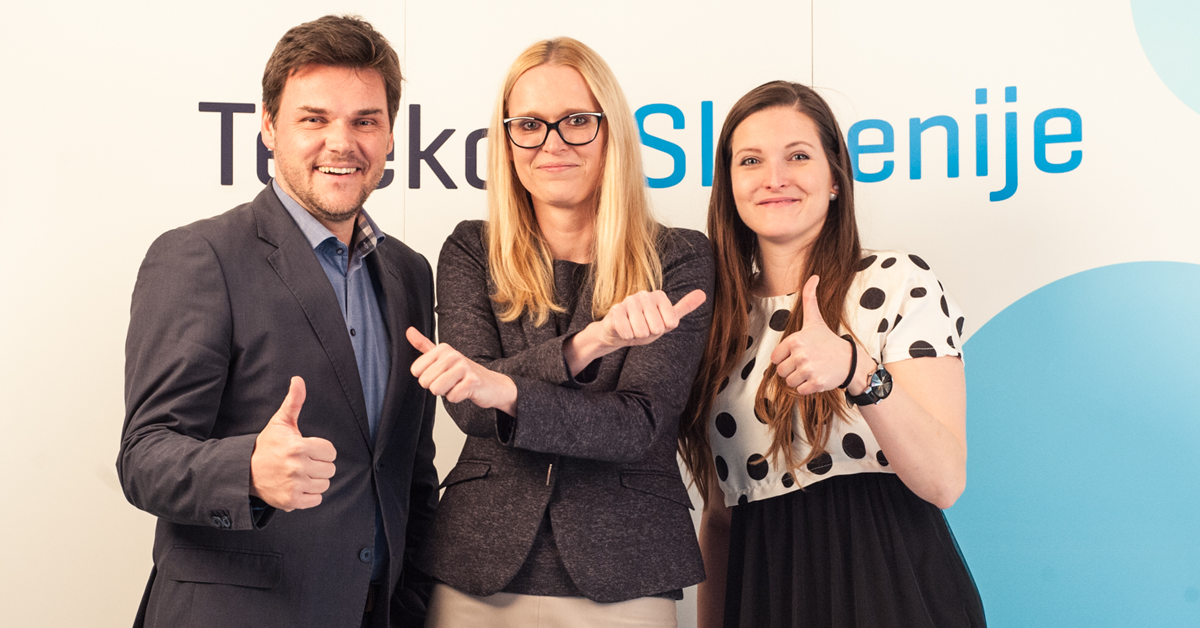 Who are we?
Telekom Slovenije is a comprehensive provider of ICT services in Slovenia. It is recognized as a leading company in introducing and connecting new generations of mobile and fixed communications, system integration and cloud services, and multimedia content. With modernization, development of broadband optic networks and mobile networks of the fourth generation, as well as active participation in European projects for developing the new generation of telecommunication networks (5G), Telekom Slovenije is creating a platform for a transition to complete digitalization, management of devices and services, communications and connectivity between devices, and development of comprehensive smart solutions.
Which phases of startups do we support?
Business idea
Seed/startup
Growth
Startups from which industries are we servicing?
Business and Productivity
Energy and Utilities
Life Science and Agriculture
Lifestyle and Entertainment
We see solutions for telecommunications of the future as the priority areas for strategic collaboration with startups within R&D projects, including IoT (smart networks, connected homes, smart cities, e-health), in which we see its role mostly in integrating solutions of various providers, the fifth generation of mobile networks and their industrial application, data mining and services in this field, big data that enable improving Telekom Slovenije services, but can also be designed as a market service, critical public services and cybernetic security, business solutions for small and medium-sized companies with the purpose of improving productivity, digitizing processes and using innovative solutions based on big data and artificial intelligence.
What kind of services do we offer?
We do not have a rigid or fully formed startup programme, instead we study and consider each startup we come in contact with and reach an agreement on the best way to include their technology in our services or help them with our know-how. In the frame of that we offer:
Business know-how
Access to their business knowledge and business network
Innovating & intellectual property
Access to their laboratory and opportunity to develop services and solutions
Access to markets
Access to our market and users in various ways, depending on the service or solution of the startup
What is our vision?
Suzana Leben, director of the organizational unit Strategy and regulations, Telekom Slovenije: "The already existing LTE/4G technology offers users great speeds, responsiveness, and powerful mobile broadband connectivity, which is crucial for the development of IoT, cloud services, machine-to-machine interactions, online gaming and similar … With consolidation of 2G, 3G, 4G and WiFi networks, the 5G technology brings opportunities for ensuring an even better user experience, because it predicts an even smaller delay, a latency that will amount to less than a millisecond, and download speeds that will reach more than 1GB per second in the direction of the user."
How can you contact us?
In case of interest to participate or questions you can contact Larisa Potokar,
larisa.potokar@telekom.si
.
Location:
Telekom Slovenije, d.d., Cigaletova 15, 1000 Ljubljana, Slovenia