KOLEKTOR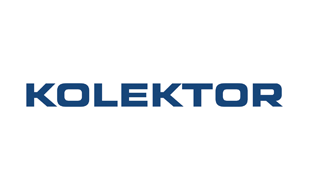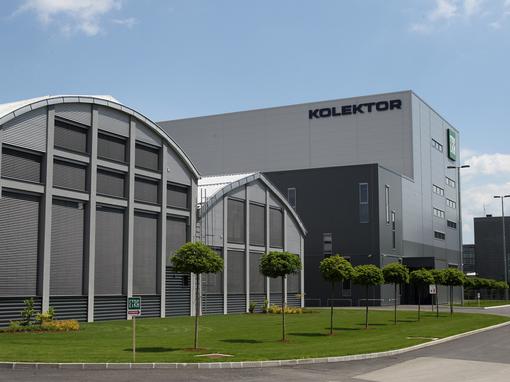 Who are we?
Kolektor is a multinational corporation with headquarters in Slovenia and a wide network of companies and branches in Europe, US and Asia, working in the field of highly specialized industrial production. As one of the leading players in global niches of components and systems for the automotive industry, electricity, engineering and technological systems, we also wish to establish ourselves as a leading global provider of solutions for smart factories in the era of the digital industrial revolution. We see an opportunity for rapid growth, also in collaboration with startups, mostly in the fields of industrial IoT – IioT.
Which phases of startups do we support?
Business idea
Seed/startup
Growth
Startups from which industries are we servicing?
Materials and Manufacturing
We are looking for opportunities to strategically invest in and collaborate with startups developing disruptive solutions for industry 4.0 in the fields of context and pattern recognition, robotics and sensors, advanced materials, 3R (VR/AR/MR), simulations and models for forecasting and decision making, predictive and advanced analytics, big data, data storage, and processing cloud applications, employee mobility, automated guided vehicles and integrated transport units, predictive maintenance, 3D modelling, machine vision and machine learning, artificial intelligence (AI) and safety devices related to IoT.
What kind of services do we offer?
Our Kolektor startup platform enables development of innovative ideas to market penetration. We offer:
Business know-how & Innovating & intellectual property
Mentoring from Kolektor experts in the fields of product development, marketing, industrialization, patents, project management, development of business models and risk management,
Use of support services (finances, accounting, logistics, legal service, IT, marketing).
Networking & matchmaking
Networking with partners in the academic, research and corporate environment in Slovenia and abroad.?
Infrastructure
Working open innovation environment and space, and all the necessary working equipment (use of high-tech laboratories) in Ljubljana/Idrija.
Funding sources
Funding of disruptive solutions in the field of digitalization of industry and enhancements to the existing Kolektor programs.
Access to markets
Industrialization of products, use of a global marketing network for the development and marketing of products.
Market capitalization as a partial or complete redemption of the business model used by Kolektor or sales on the market.
What is our vision?
Valter Leban, board member, Kolektor: "In the car industry, Kolektor is currently number one in commutators, magnetics, hybrid components … We are also at the top in electricity and energy, engineering and technological systems. When you are number one, two or three in the world, you quickly face the question of where and how to grow in the future. When you start looking for new programmes, it's important to understand what will affect the future. Digitalization is a megatrend connected to all other megatrends, so we focused on searching for breakthrough solutions in the field of industrial digitalization, more exactly in the industrial Internet of Things and solutions for smart factories."
How can you contact us?
In case of interest to participate or questions you can contact Mateja Lavrič,
mateja.lavric@kolektor.com
or Andrej Čušin, Kolektor,
andrej.cusin@kolektor.com
.
Location:
Kolektor, Vojkova 10, 5280 Idrija, Slovenia