When Anja Silberbauer introduces her company Harmony & Care, she loves to make a quick reference, saying, "We see ourselves as the combination of Tinder and the delivery of quality 24hours-care to the elderly". What the 27-year old CEO refers to, is an online socio-psychological test, that aims at finding the right care giver for any care taker. After answering 75 questions, an algorithm matches a care taker in need with the agencies' care providers and delivers the perfect match. This, results in better "chemistry" or "acceptance" between a 24-hours-care giver and his/her care taker, with less turnover and a better satisfaction of the services provided by the agency.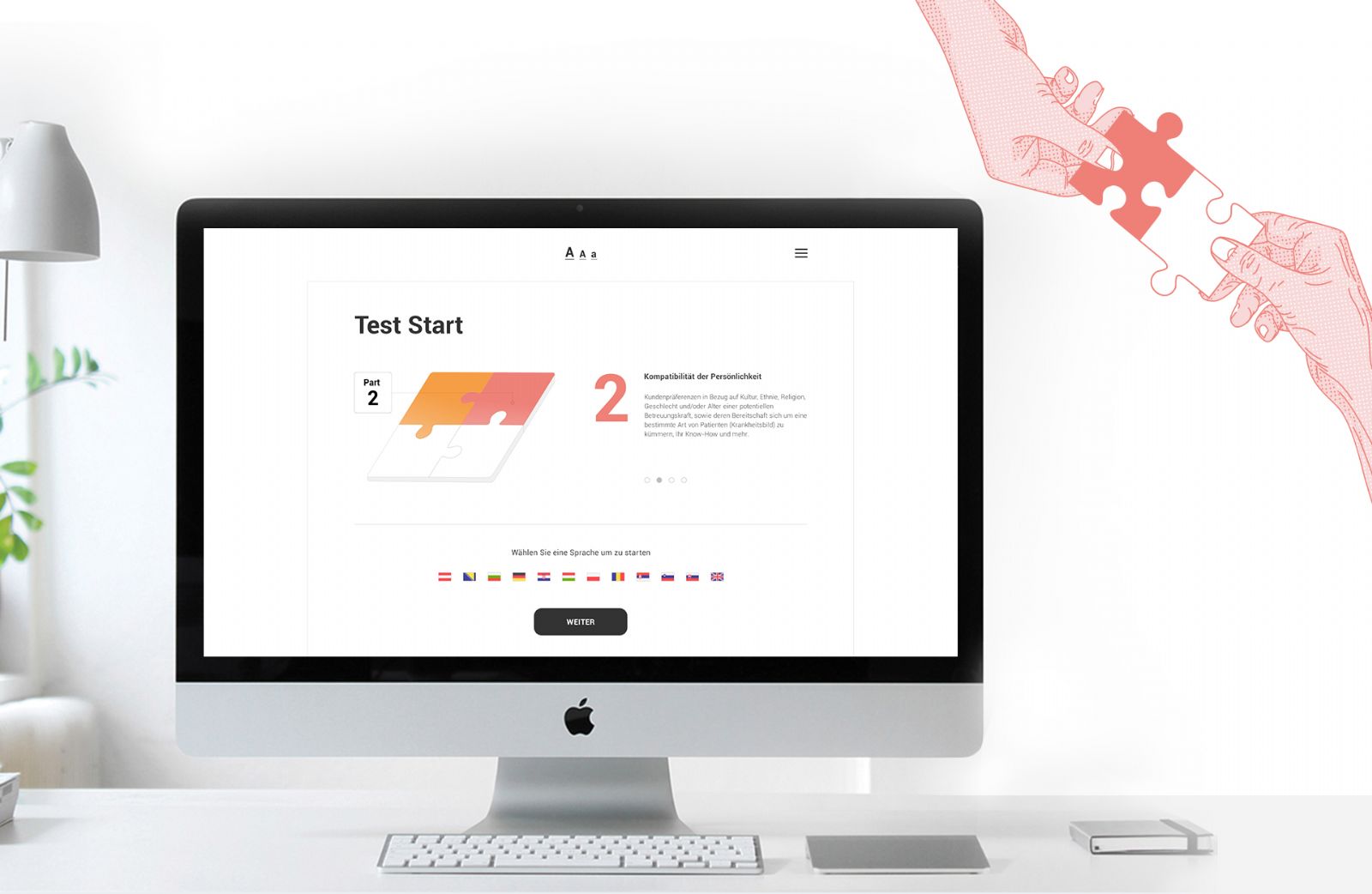 Harmony & Care: The perfect way to find the most compatible caregiver.
Photo Harmony & Care
Developing the prototype and diving into the 'Shark Tank'
The test system is available in more than 12 languages, as there are many nationalities involved in this work sector. The start-up based in Klagenfurt developed its first prototypes in 2015 and tested them with pilot customers, such as well-known agencies like Health Care24 in Austria. In 2017 an Austrian TV Show called "2 Minuten 2 Millionen" – the Austrian version of "Shark tank" – helped the start-up to get immediate national exposure. In the show the Co-Founders managed to score 200.000 EUR of capital investment. During the days after the screening a ton of new inquires came in from all over Austria.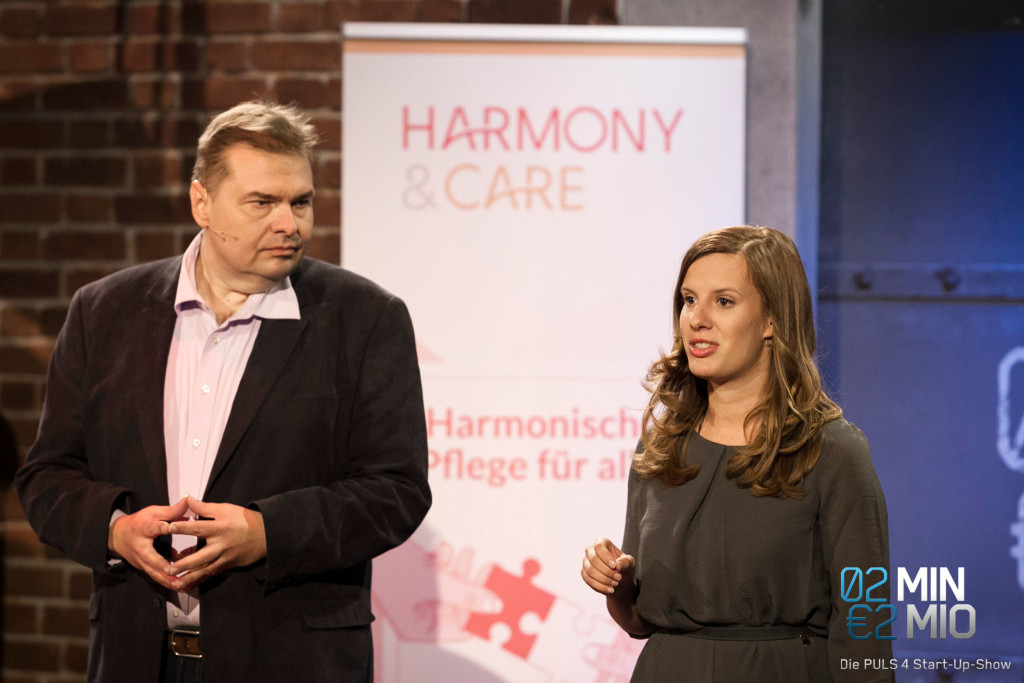 The team had to keep quiet about their TV show

"2 Minuten 2 Millionen" success for 5 months - that is how long it took from production to the official air date. Photo: PLUS 4
Settling in the market and forming new partnerships
In 2018 Anja Silberbauer and Co-Founder Nikola Dobric, a Professor for Linguistics at the Alpen-Adria University in Klagenfurt, managed to achieve another milestone. They were able to win one of the biggest care agencies in Germany (with more than 10.000 care givers in place) as their customer.
Meet the Team
Anja Silberbauer, MSc., CEO, is t
he 27-years old power woman holds a degree in Business Administration & Business Law from Alpen-Adria University of Klagenfurt. Besides that, she is involved in many professional networks and directs the business with its office at Lakeside Science & Technology Park in Klagenfurt. She speaks German, English and Slovenian language.
Dr. Nikola Dobrić, Co-Founder, is a
professor and currently works at the University of Klagenfurt and possesses more than 8 years of academic and international experience. The focus of his research contains psycholinguistics and testing. As a co-founder of Harmony & Care his knowledge is very much of importance to improve and extend the Harmony & Care system.
Herwig Neumann B.A., Co-Founder,
initially came up with the idea, as he was in the situation, where he needed help for his parents. He is responsible for technological projects.
Bianca Schwab, Sales Manager, has are related background and practice which makes her perfect for compiling offers for their clients.
Dr. Ivana Jošanov Vrgović, Matching Manager, holds a PhD in psychology and besides her academic profession has long term experience in personnel management. As a Matching Manager she is involved in the compatibility between care giver and care taker.
Latest News from Harmony & Care
Currently, Harmony&Care is cooperating with an Austrian insurance company to expand its business also to the B2C sector.
Contact
Harmony & Care GmbH, Lakeside B01, 9020 Klagenfurt
Website:
www.harmonyandcare.com
Email:
office@harmonyandcare.com
Telephone: +43 (0) 660 267 32 62
Source
Harmony&Care