Company Modri planet has developed a comprehensive system for gathering geospatial information from air and analyzing it as well as converting it into exact 3D models. The solution consists of a pilotless drone that takes pictures of the chosen terrain from the air, and the photogrammetric program 3Dsurvey that transforms the obtained 2D photographs into exact Orto photo plans, point clouds and digital 3D models of the terrain by using computer vision algorithms.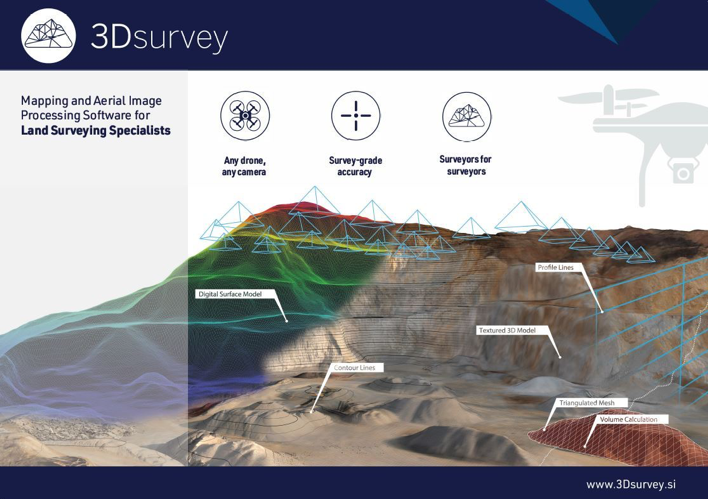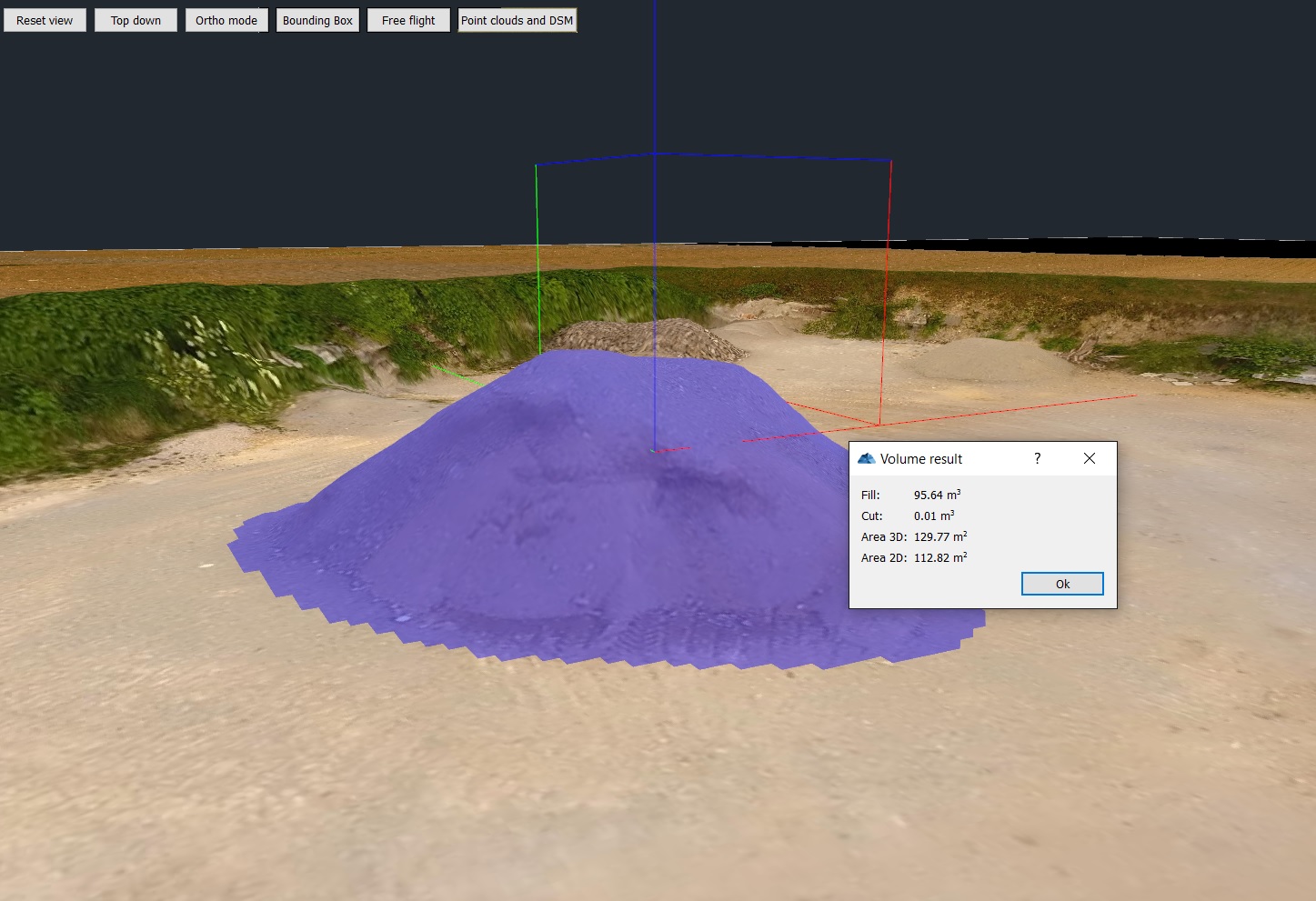 Works with a drone or any camera
3Dsurvey software is designed to work with any digital camera, DSLR or GoPro. Use any UAV to capture aerial terrain images. No need for downloading the flight point file from your drone or paying expensive systems to geotag your aerial images. Simply import images from your camera and start processing. 3Dsurvey software automatically processes images and delivers accurate, geo-referenced maps and 3D models. Calculate and customize your data in seconds and produce documentation for construction, repair, maintenance or precision farming projects.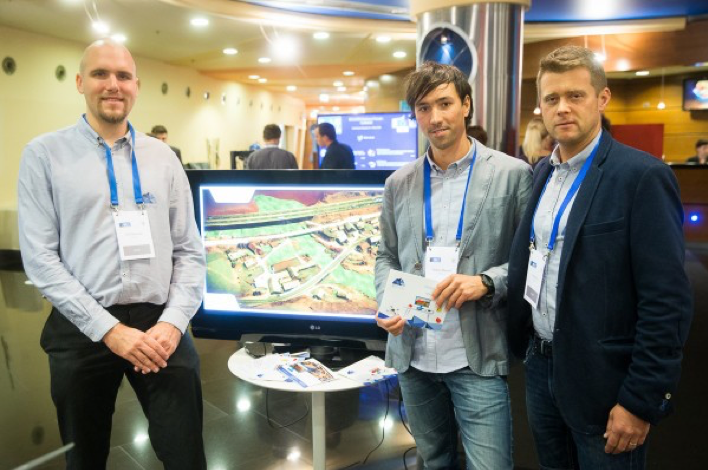 A team of experienced land surveyors and devoted computer vision specialists
Their knowledge originates from fieldwork. 3Dsurvey program had been developed "by geodesists for geodesists", because the team carried out more than 300 projects that helped them discover the true needs of geodesists and implemented them into the program. It offers geodesists a way to analyze data completely automatically as well as quickly, simply and efficiently investigate and gather geospatial information. Geodesists' everyday work is thus made significantly easier, while they can also use the obtained data to make construction plans and geodetic calculations, study flood areas and other potentially dangerous regions from air or, for example, calculate the volume of rubble or excavated material.
Contact
MODRI PLANET d.o.o., Vojkova cesta 45, 1000 Ljubljana
CEO:
Tomaž Izak
Email:
tomaz.izak@modriplanet.si
Webpage:
http://www.3dsurvey.si/
Source
Startup.si