News
40 % of startups fail because of the team!
Wednesday, April 29, 2020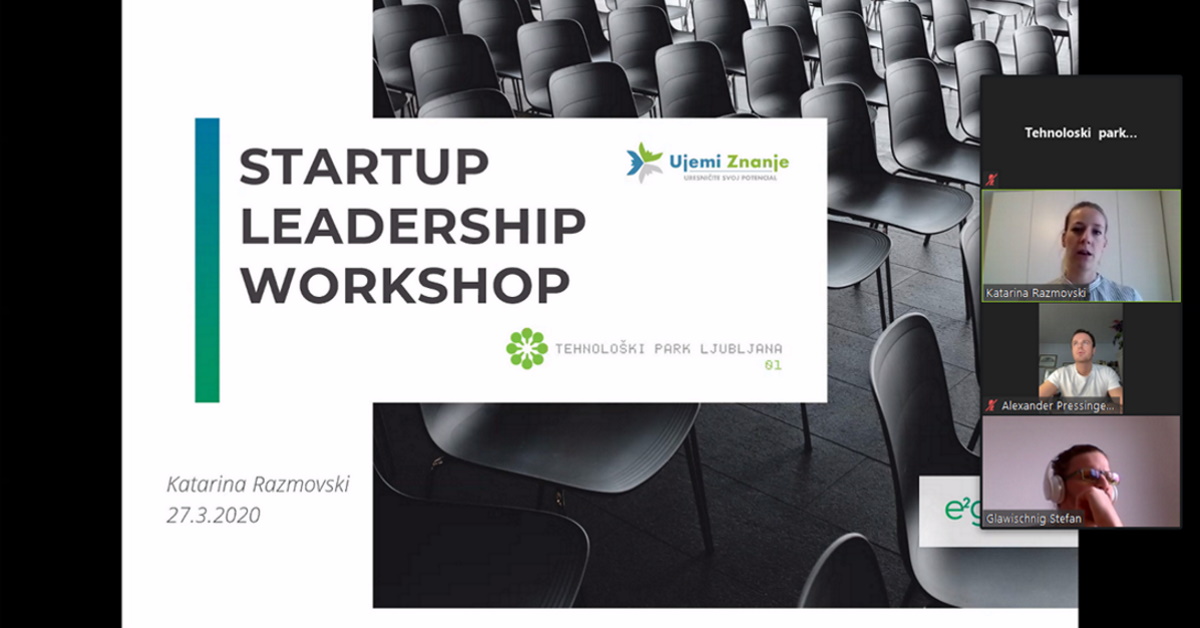 "40 % of startups fail because of the team! The biggest contributor to failing is the engagement of the people who are in the team,"
shared
Katarina Razmovski
with selected startups from Start:up Alpe Adria acceleration programme on online workshop in the end of March.
Managing a team in startups is specially challenging compared to companies that are stable on the market. In startup there is a high uncertainty and instability while stability and security are one of the key things people need in order to feel good. Additionally, there are no set processes in place to ensure quality, innovation… yet.
Below we share with you some of Katarina's advice for successful leadership
Every manager is responsible for the team. Employee's engagement depends 76 % of on the leader (direct manager), 14 % on the processes and company culture and only 10 % on individual. If a very motivated person doesn't get recognition from the boss, he/she will most probably leave the team. So, make sure you as a manager create an environment that is engaging people and that makes them feel safe.
There are 4 basic needs you need to establish in your team: trust, compassion – showing that you care about people, stability and hope – showing people the vision, where the company is going.
Trust is a must. When you have someone coming to the company you cannot expect him/her to trust you. You as a manager have to earn trust. To build trust, you need to show also your vulnerability and honesty. Show that also you make mistakes.
If you want people to follow you as a manger, you need to show compassion. You need to understand people, understand circumstances people are facing at the moment. It doesn't mean you have to accept excuses, but that you understand people and try to find solutions together.
It is important to show people vision and goals of the company. Leaders need to paint the picture of »tommorrow« and create it proactively. If employees don't see better future, they do what they are told and nothing more.
It's important to have open communication and to ask your team for feedback, to see what is OK, what needs to be improved.
Make sure each and every employee knows what is expected of them. Clear expectations are very important.
Make sure each and every employee knows what he/she brings to the team and to the company as people have a need of belonging to a community and having a feeling of contributing to the team.
Thank you Katarina for these useful advice.