News
How to get ready for negotiating with investors?
Wednesday, December 11, 2019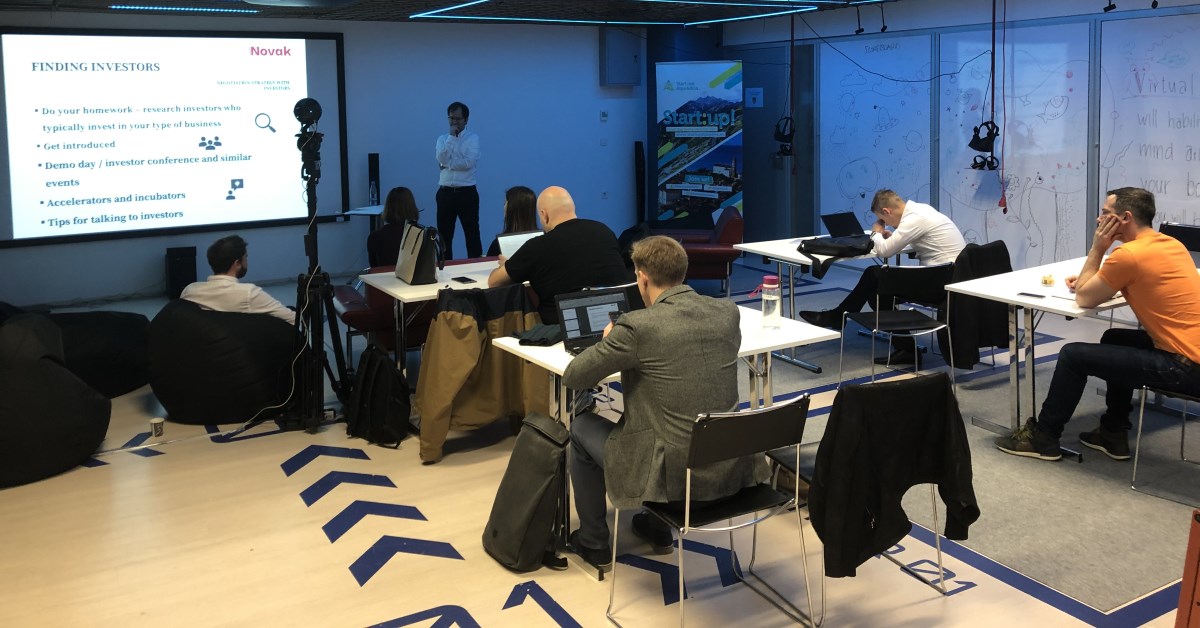 Are you looking for investors for your startup but don't know how and where to start? Knowing tips and tricks can help your startup raise more money under better terms. And it is always good to understand why are you letting investors into your company and why you want to raise money.

This time Nejc Novak from the law firm Novak Law shared his knowledge about tactics how to get ready for fundraising process on the third workshop with 10 selected Seed-Stage startups from Start:up Alpe-Adria acceleration program.

How to start?
First get a good lawyer to help you get through the fundraising process and spend less money. Be aware that people who will invest into your company turn many investments per year and you are doing your first one. It's very difficult for you to understand the meaning of the terms, because every word, every comma is important. And terms determine how well are you going to sell share of your company.

Think what you want to achieve! How much money are you raising? What are you going to do with that money? You need to have answers to such questions.

When you raise money, think how are you going to create value with that money, not just spend money. Think about it to be able to better persuade investors and to raise more.

What type of investor do you need?
You should know what type of investor do you need, a strategic investor or angels investor or VC, as investors offer different things. Talk to investors to find out what is their strategy, what are their plans, either they will only invest money and after few year sell the company or if you can count also on their strategic support....

You should be aware that not all investors invest in everything. You should do your homework and find out which investors are suitable for you. Don't waste your time with going to those who are not a match for you.

How to negotiate?
How to start talking to investor? Nejc advices that the best possible way to start to talk to investors is somebody introduces you to them. And then you should be able to explain what you do in 1-2 sentences and say something that will catch their interest.

Further, Nejc advices to talk to more than one investor if possible, as your negotiating power is bigger than in case you have only one buyer. And when negotiating don't be shy, but don't be too aggressive neither.