Lakeside Science and Technology Park won the first place
at initiative IASP (International Association of Science Parks and Areas of Innovation) Inspiring Solutions Programme, which is a knowledge-sharing initiative that recognises best practices within the world of science parks and areas of innovation.
Lakeside convinced with the
project Digital Kindergarten
and inspired with it also other countries all over the world, like France, USA, China.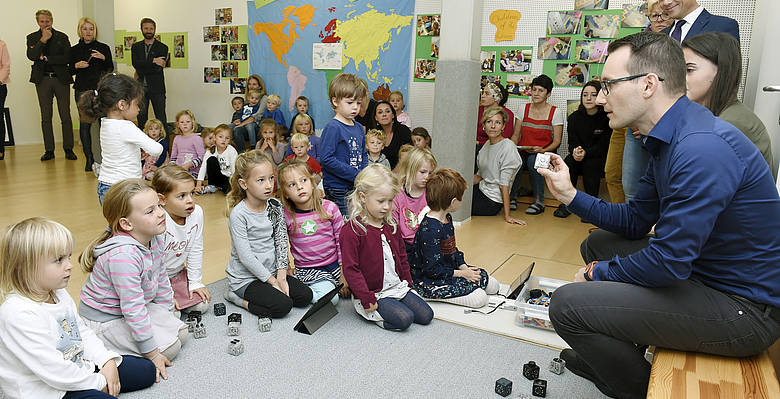 With this project Lakeside introduces
new form of digital education for the local community
. The pre-school age is an ideal moment for children to take their first steps in the digital world. And the Digital Kindergarten prepares them for its challenges and opportunities. This teaching method, with clear educational goals, was jointly developed in the park to introduce children to digital media, IT devices and the basics of computational thinking.
A key socioeconomic innovation, the Digital Kindergarten IT curriculum
brings together academia, research, enterprises as well as kindergartens, schools and the local community.
Find more information here (in German).
Photo: © Lakeside Science and Technology Park