LayOn is a new Slovenian project on
Kickstarter
. It is the first and only 2-in-1 travel aid to offer an air pad and a travel pillow in one product. With this solution Urša Sačer solves problems of majority of travelers all over the world that are often related to lack of places to take a rest or sleep on the go.
Sleeping anywhere and anytime
Travelers know how uncomfortable can be long sitting at airports and how tough can be to get sleep at airports, on airplanes, ferries, cars, or buses or even outdoors. Urša believes that every traveler should have possibility for quality rest and sleep on the go, therefore she
offeres a solution to problems of many travelers
with LayOn, a fast inflatable air pad and a travel pillow to
make it easy to get some sleep in any situation and position, whether sitting or lying down.
It can be used at airports, on trips, camping and other activities.
Although it may look like as a completely ordinary inflatable pillow at first glance, it is much more than that. Because of its smart packaging and travel pillow shape, it is
the first and the only air pad that you can easily carry with you on an airplane
and is airline friendly, meaning that does not require you paying an extra fee.
It requires very little space and is suitable both, for outdoor and indoor use.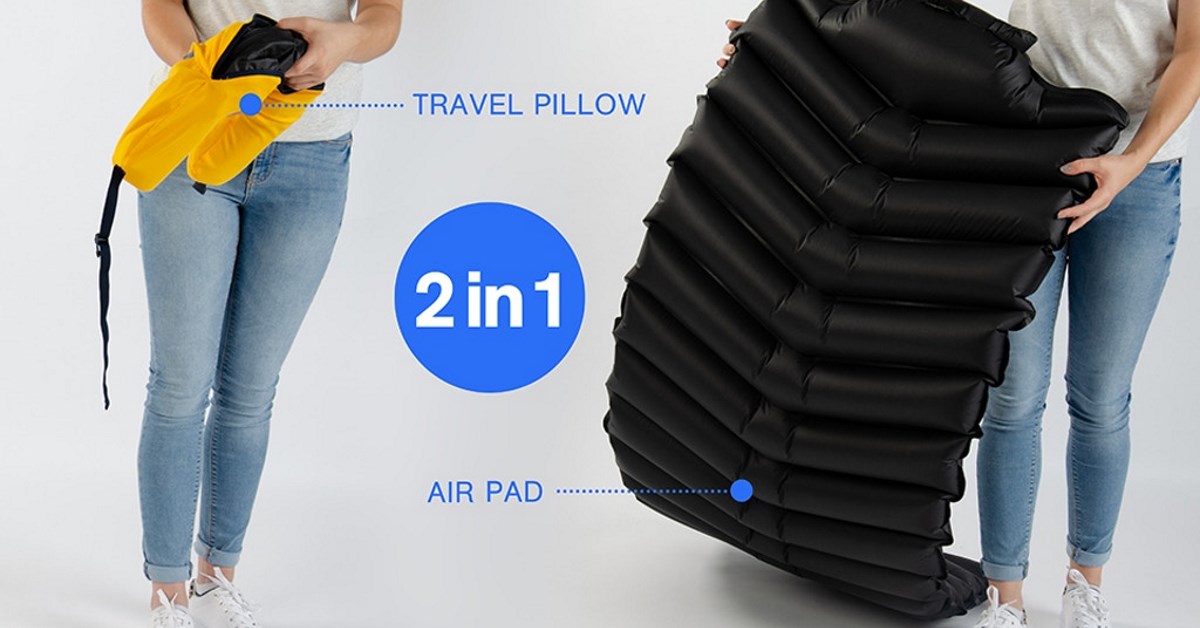 Practical to use and easy inflate
Thanks to its aerodynamic shape, the air pad and the pillow are quick and easy to inflate without pumps or other specialized equipment. Due to this it can be easily used in different situations when person wants to rest.
LayOn is made of durable nylon that can also be used on rough outdoor surfaces with no sharp objects under the air pad. The cover of the pillow is machine washable and the inflatable components can be easily wiped clean.
How it all started?
26 years old Urša was a passionate handball player until injury ended her sports career 5 years ago. Then she started her entrepreneurial journey by designing wrapping paper for flowers, continued by sewing backpacks. She found her passion for traveling. Being a traveler she faced unpleasant waiting at the airport many times and she started to think how she could improve the travel experience.
The LayOn air pad was initially created out of a love for traveling for personal use. Later on Urša started to think that this could be a solution to the problem of many travelers.
And now she is presenting brand new startup LayOn together with her team.
Support the project on Kickstarter
Product is now available at an early bird price on Kickstarter.
Let's support the team on Kickstarter by clicking here.
Photo: © LayOn