News
3 Slovenian startups joining Start.up! Germany 2019 Road Show
Wednesday, September 25, 2019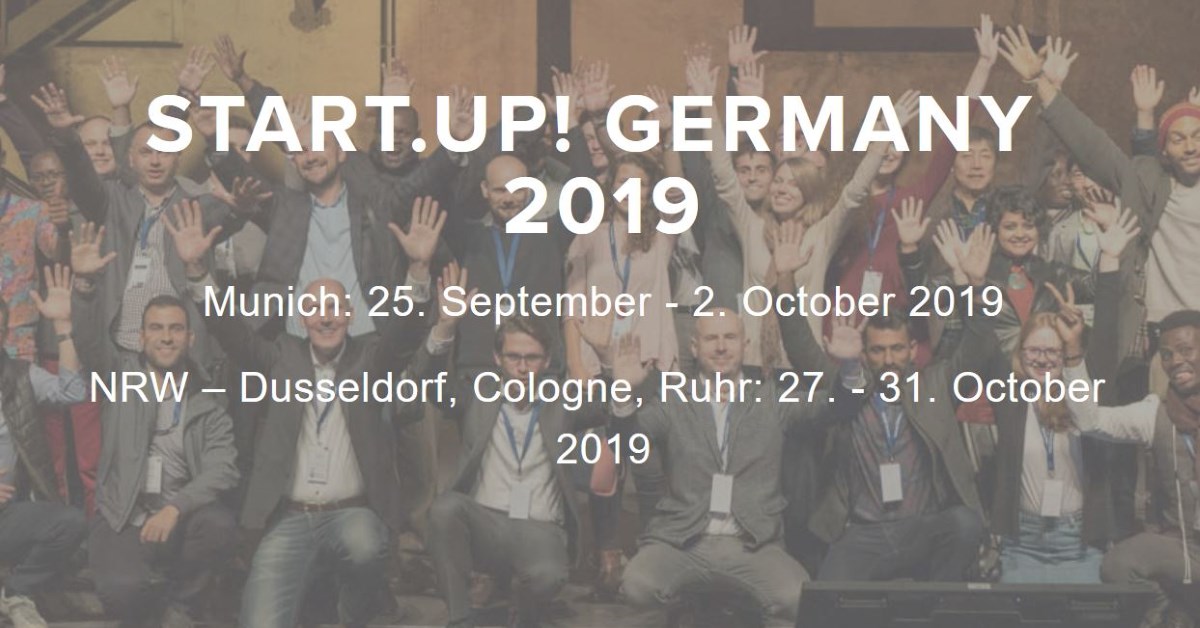 A selected group of brave, enthusiastic and like-minded entrepreneurs from all over the world will have the opportunity to explore some of Germany's most promising hotspots for both startups and "old economy" and most importantly: match their startups with companies, partners and investors.
Selected startups are coming from around the world to join the Start.up! Germany 2019 Roadshow this autumn. And among them are also
3 startups from Alpe-Adria region – 3 startups from Slovenia:
Congratulations to all of them!

At Start.up Germany Road Show they will have also opportunity to present their innovative ideas and solutions to potential investors and other potential business partners.

This call was organized by SPIRIT Slovenia - Public Agency for Entrepreneurship, Internationalization, Fore­ign Investments and Technology in cooperation with Slovenian-German Chamber of Commerce for startups, with focus on three verticals, that are becoming more and more important: InsurTech, Smart City, Logistics & Mobility.

Find more here.