The Graz company USound launches the next generation of its micro loudspeakers. For the expansion, the $ 20 million last year's capital round was topped by additional $ 10 million. In both rounds the investor was eQventure GmbH from Graz.

New generation of micro loudspeakers for longer battery lifespan
The capital flows into the development of the next generation of micro loudspeakers which has now been presented for the first time and should come on the market in the third quarter of this year. With its semiconductor-based speaker technology, the Graz-based company has already held the global technology leadership. The new generation now offers, among other things, prolonged battery lifespan for wireless headphones and other wearables of up to twelve hours. For this purpose, an energy recovery amplifier has been integrated. In addition, the micro loudspeaker is smaller and lighter than previous products. And its production could be 100 percent automated, according to the company.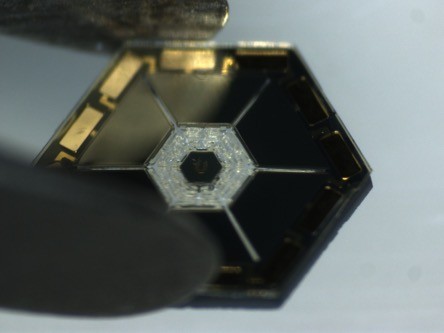 The second generation of microspeakers (held by tweezers)
Between San Francisco and Shenzhen
Apart from the Styrian capital, the company focus is currently in Vienna, San Francisco, Shanghai and Shenzhen. Herbert Gartner, Chairman at USound comments: "The pressure that currently exists between the US and China offers a great opportunity for European companies. Being in Austria - exactly in the middle - we have an advantage ". In general, he does not see China as a threat to European companies, but as an opportunity.
Read the whole article
here
(in German).
Photo: (c) USound