Are you already collaborating with startups? If not, what are you waiting for!? Established companies have already started developing serious interest for startups as one of the possibilities for bringing entrepreneurship to a higher level. Successful collaborations can provide incredible two-sided benefits, but the path to making it there has some challenges.

Benefits from collaborating with startups and scaleups:
Get fresh view on business.
Improving basic business operations
Reducing costs, increasing value added.
Introducing faster and more cost-effective approaches to developing existing and new products.
Increasing your market share by marketing new and improved existing products.
Improving business models and increasing entrepreneurial culture, which is already built into the startup DNA.
Would you like to find out what partnerships between corporations and startups can bring? Read more here.


PODIM Conference team creating opportunities for collaborations
The PODIM Conference team is aware of the huge potential collaboration between corporations and startups can bring - helping corporations to stay competitive and startups to grow as well as develop. Therefore, they are establishing conditions for strengthening such collaborations with PODIM Conference, working with the best partners from the field of innovation, including the Vienna-based WhatAVenture.
One great case showing that cooperation between Insurance company Zavarovalnica Sava and startup Movalyse brought new innovative product - insurance for motorcycle theft.
Excellent programme and carefully selected startups
PODIM team prepared an excellent programme of lectures and workshops with top speakers, and carefully selected 162 best startups and scaleups from 700 that applied from 33 countries:
Half of them are already marketing their products.
Not only early stage startups but mostly experienced startups and scaleups are attending the conference and as half of them are already successfully on the market and have obtained 45 million euros of investments so far.
More than two thirds of participating startups & scaleups have innovative B2B solutions that can help companies decrease the costs of business, reach higher prices, automatize and optimize processes, save time, raise product quality, and much more.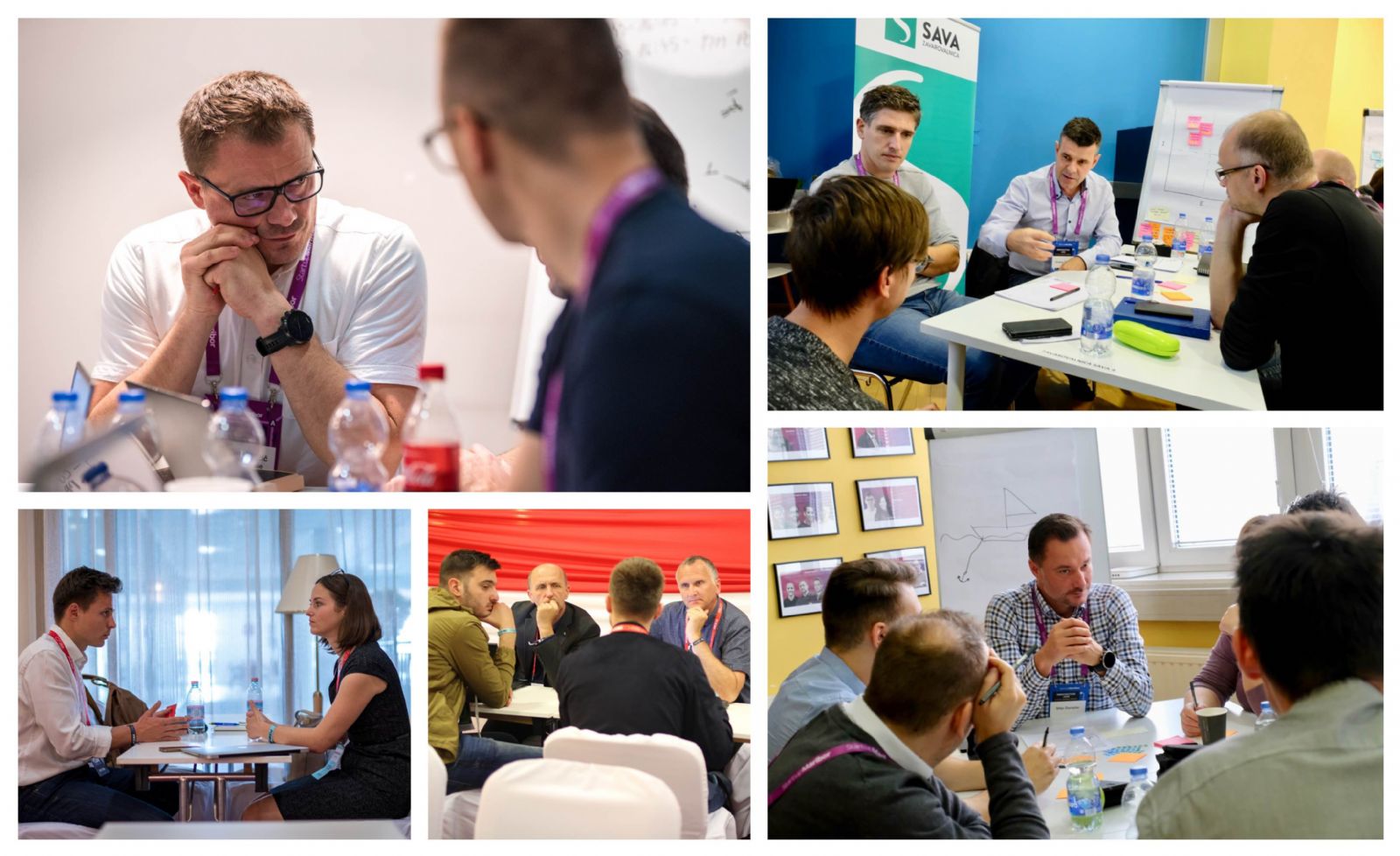 Here is the overview of 162 participating startups by industry:
Business and Productivity (from 20 countries)
Life sciences and Agriculture (from 7 countries)
Lifestyle and Entertainment (from 14 countries)
Materials and Manufacturing (from 6 countries)
Financial Services (from 10 countries)
Mobility and Transportation (from 9 countries)
Energy and Utilities (from 8 countries)
Would you like to see presentations of these companies from this year's PODIM Catalogue of startups & scaleups? Click
here.
The entire PODIM Catalogue will be available to
conference participants
.
Experiences and knowledge from TOP speakers in one place
In two days you will have the opportunity to meet more than 60 experienced foreign entrepreneurs, innovation consultants, investors, and other experts and listen to their knowledge and experiences as well as the possibility to meet them personally.



PODIM is offering unique opportunities
Three-hour PODIM Genesis - co-creating disruptive solutions working with TOP experts from the whole world
365 days of meetings in only 2 days - PODIM organizers entered a partnership with the Finnish company Deal Room Events, which collaborated with the world marketing guru Gary Vaynerchuk to develop a digital platform for organizing and implementing 1:1 meetings.

Read all about the opportunities for established companies
here
.
PODIM is the most influential startup & tech event in the Alps-Adriatic and Western Balkans regions, taking place in Slovenia. It is a window from the region and into the region, dedicated to effective networking, entering business collaborations, and exchanging experiences.
PODIM is a proud partner of the global network Startup Sesame, an elite club of tech events. According to EU-Startups, the leading publication for startups, PODIM is amongst TOP 30 tech & startup events.
Read the whole article here.