Graz-based MedTech startup SteadySense founded in 2016 has developed a unique method of identifying a woman's most fertile days. The Business Angel of the year 2017 is investing a total of six million EUR in the SteadySense startup with its "Investors Club" eQventure. It is eQventure's first investment in a B2C startup and it is also the third highest so far after the two USound investments.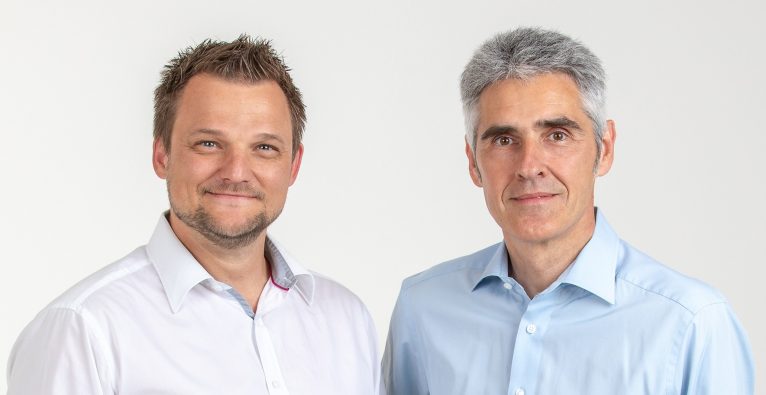 Werner Koele and Co-Founder Peter Gasteiner, SteadySense
Crucial mentors' support
Originally the company designed the product as a thermometer, but through support of mentors at Science Park Graz they have developed it further. Inside this new product there is an intelligent temperature measurement sensor embedded in an adhesive patch which, in combination with its femSense app, enables women to get pregnant faster.
Further steps using the investment
A corresponding medical device approval for the EU is already available while in the US it should be ready soon. "To allow FemSense as a contraceptive product, among others we need a scientific study including 100 people in a year," says Koele. They are going to start with this study now and part of the investment will be used for it. Further money should be used for marketing activities and planned expansion into US. Around five million EUR have been invested in product development and corporate development.
High potential in the market
"The fertility market has a global volume of about two billion EUR per year", says Koele.
Read the whole article here (in German).
Photo:
© SteadySense