It is looking more and more likely that in August,
the first Slovenian satellite
will be circling the Earth's orbit. The satellite is called
TRISAT
, and it is the result of Slovenian knowledge, having been fully developed at the Faculty of Electrical Engineering and Computer Science of the University of Maribor, together with the company Skylabs.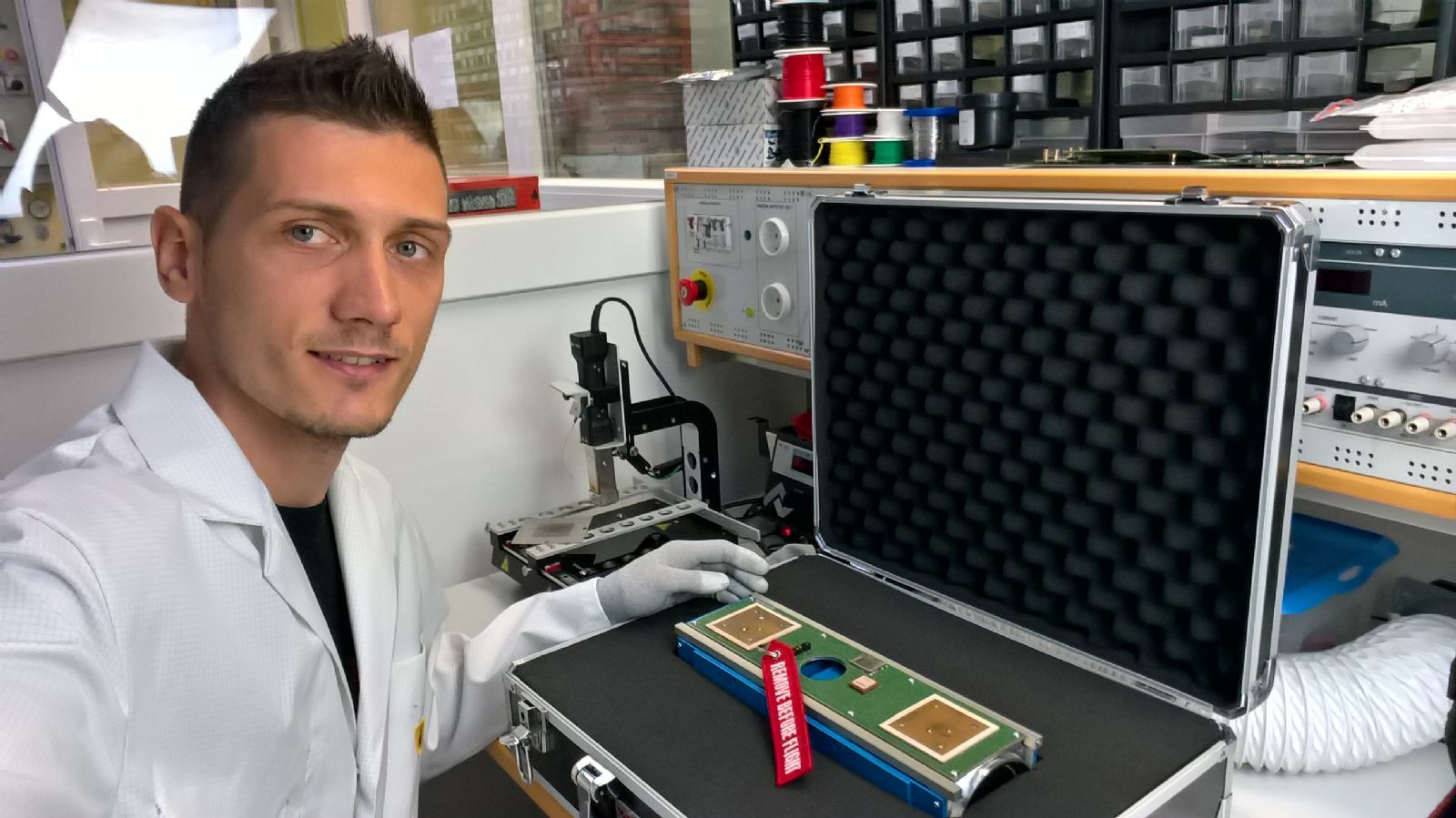 Photo:
© FERI, University of Maribor
Skylabs
has developed a special infrared camera for the satellite, which means that the centre of a fire can be located even through a smokescreen, oil slick in the ocean or air impurities in the upper layers of the atmosphere, which is especially interesting for the aviation industry. The Faculty of Electrical Engineering and Computer Science is consequently convinced that TRISAT represents an
important step towards internationalizing Slovenian space industry
by evaluating its technology, promoting space engineering, and encouraging international collaboration.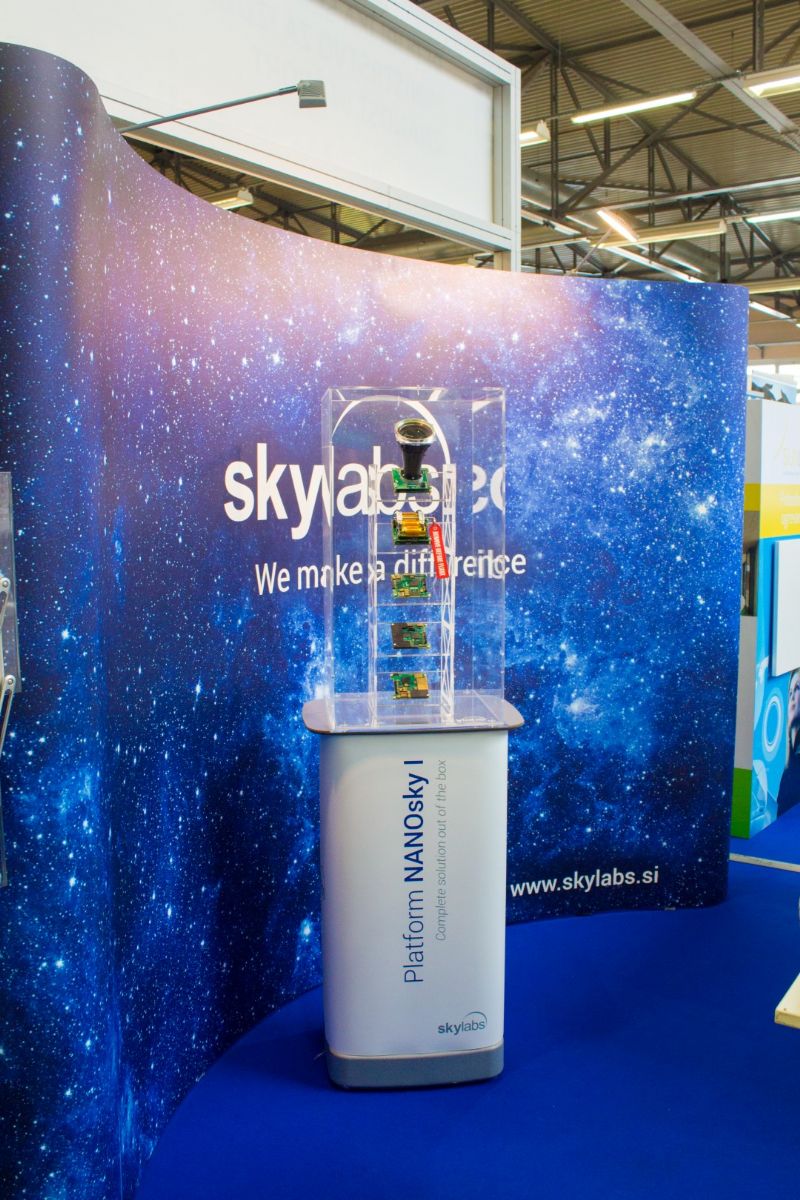 Photo: Skylabs at the I
nternational Fair of Crafts and Entrepreneurship 2016 (
© FERI, University of Maribor)
According to the European Space Agency (ESA) standards, TRISAT is a nanosatellite. So far, TRISAT has had to pass numerous tests dictated by the ESA, amongst others also a detailed comprehensive thermal stimulation and radiation testing.
The team behind the TRISAT project consists of students from various study programmes, who will have the unique opportunity to gain valuable and complex experience in the field of space technologies. TRISAT is the educational space mission of the University of Maribor, targeting mutual collaboration between Slovenian university students and Slovenian space industry, and encouraging technology and knowledge transfer between the university and economic environment.
Read the full article at
MBReport.si
(in Slovene).
Header photo: © FERI, University of Maribor