News
The little startup that sold nearly half a million books!
Wednesday, January 23, 2019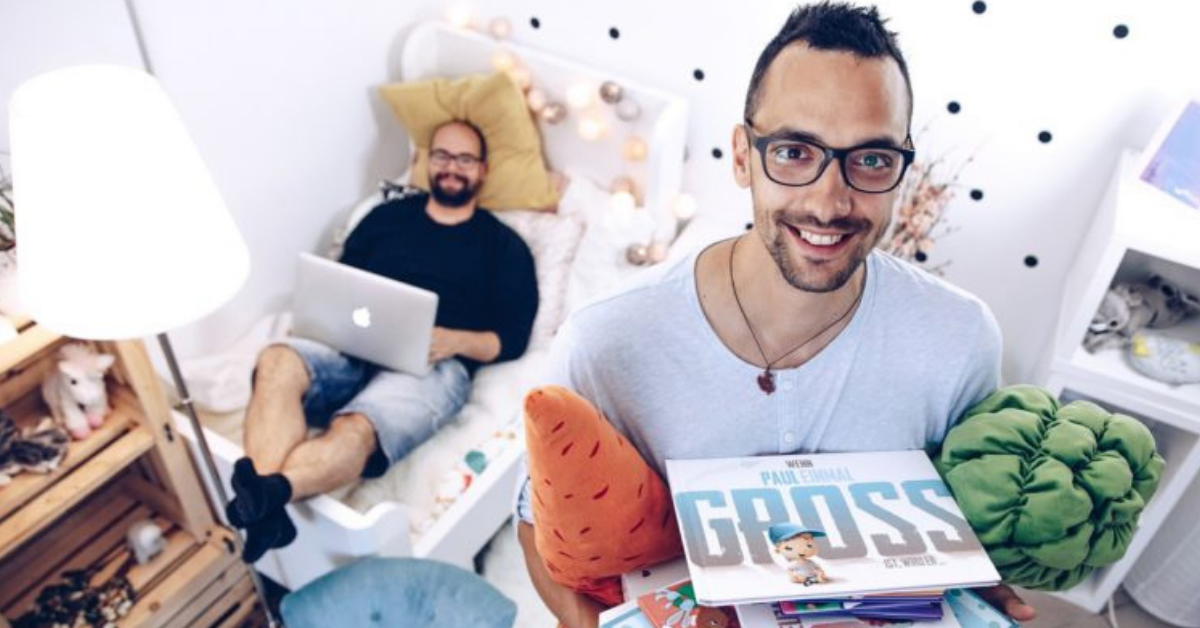 Slovenian startup Hurra Studios creates personalized books for kids, under the brands

Mali junaki in Slovenia, Hurra Helden in German speaking countries and Hooray Heroes in English speaking countries. Last year they sold nearly half a million unique books and made 12 million EUR in profit. Their books are sold in six countries, mostly in the US, but they are planning to expand to other markets in the future. It seems quaint that the founders Mic Melanšek and Rado Daradan came up with the idea of the company accompanied by a after work beer.
Rapid growth and new forces
In the past two years the team grew from 10 to 100 coworkers along with approximately 50 external colleagues including writers, illustrators, translators and printers. In terms of books sold, the progress is trackable from 90.000 books sold in 2017, to a half of a million last year. The personalised books come in variety of storylines, from individual hero voyage to heartfelt stories for siblings, Christmas time and other seasonal varieties. After a fruitful year in the American market, selling more than 100.000 books in the first three months, their eyes are on new markets such as Spain, Great Britain and Canada. The estimation is that they will cover a large part of Europe and Northern America by 2020, annually making selling more than 2 million books. Due to rapid growth however, their current challenge is finding the right staff with specific knowledge, such as editors, designers and programmers.
Read more about the startup and the founders in their interviews with the

Dnevnik.si and Delo.si (in Slovene).
Photo: © Mali Junaki