News
Melon & Lime: into the world of startups with an app and a smart yoga mat
Tuesday, January 22, 2019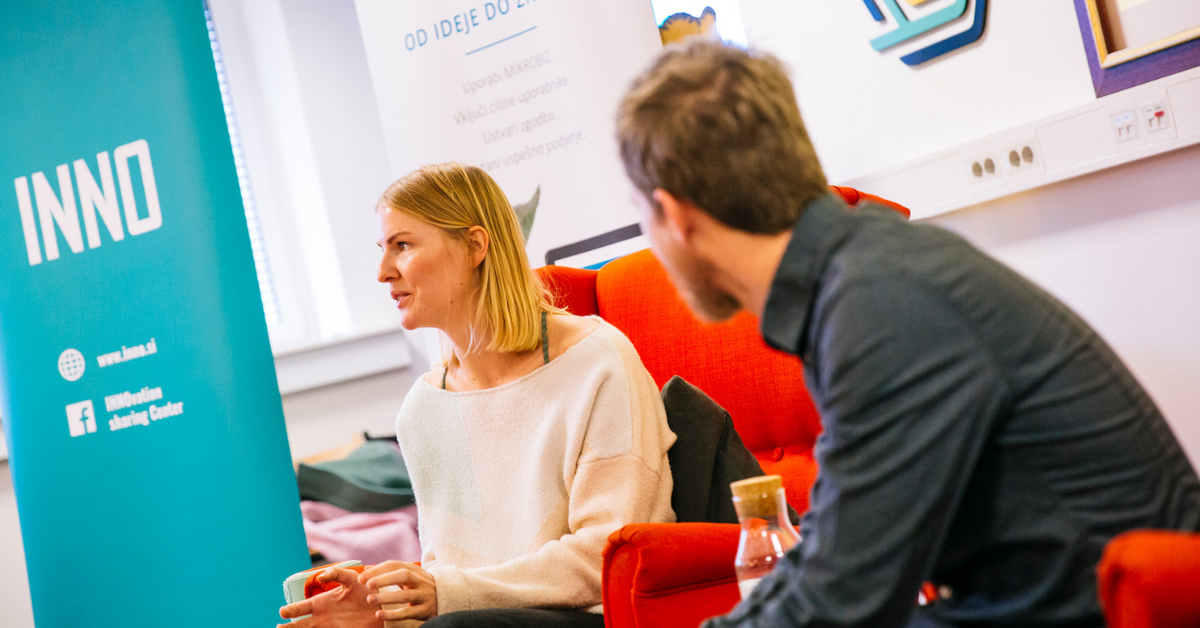 For Rebeka Vegelj, the co-founder of startup

Melon & Lime, explained at the monthly ABC Accelerator event INNOtalks, her love for yoga was the starting point for her entrepreneurship path. She is passionate about sharing her love with others, including those who haven't' even thought about yoga yet. "Looking at what was available in stores, I only found dark and lifeless yoga mats. I wanted to bring the exercise closer to everyone, enriching it with fresh pastel colors - melon and lime, and good design. The mat is complemented with an app, giving you all you need to practice at home."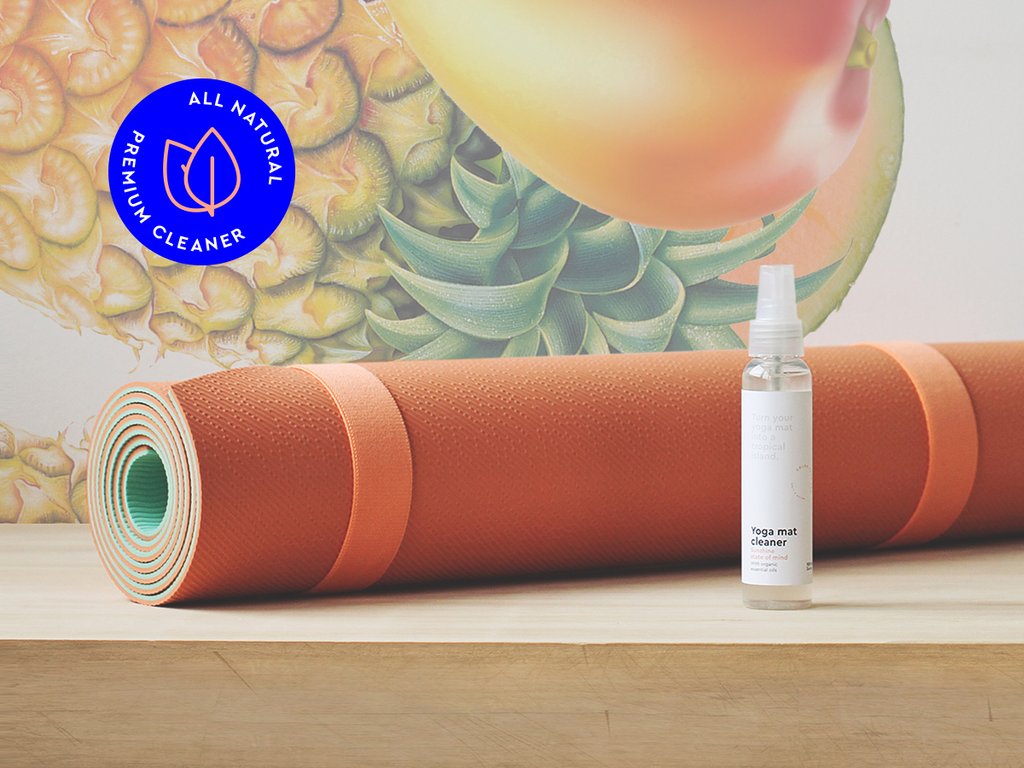 Two years ago the team took their idea, got accepted to the ABC Accelerator program, and presented their prototype at the PODIM Conference. (Photo: © Melon & Lime)
A jump start at the ABC accelerator
Yoga is fast growing trend, popular with conscious individuals who are willing to invest in themselves and their well being, and are ready to pay a bit more for a top quality product. Two years ago, Rebeka joined the Croatian designer Jelena Šangarela and Slovene developer Luka Mali from the Faculty of Electrical Engineering of University of Ljubljana, who are both co-founders of the startup, with an idea to develop a smart yoga mat. "If you are limited by resources the development of a product will be time consuming," says Rebecca. The project was accepted in the
ABC Accelerator
program, where the team took their first steps in developing a market ready product.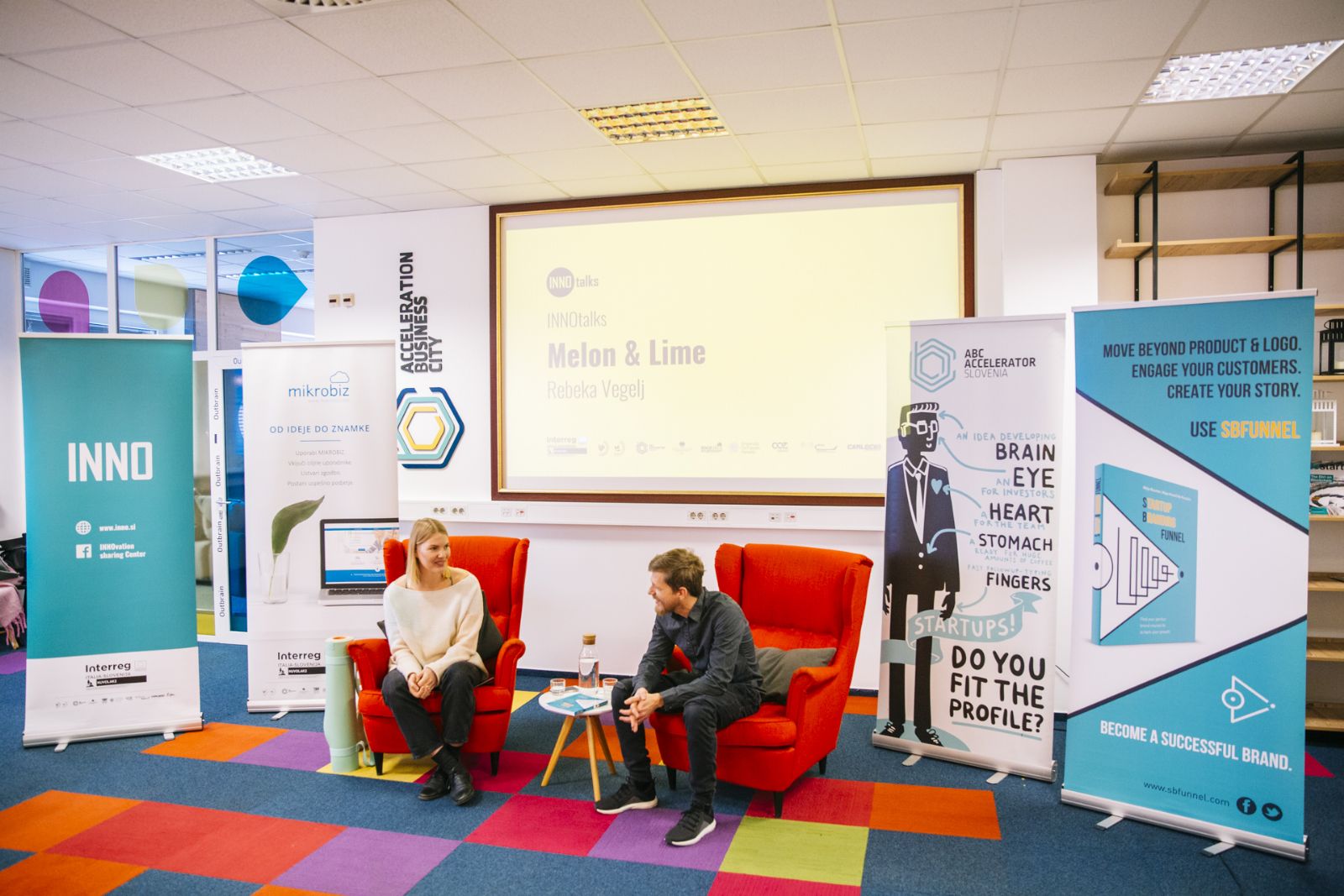 INNOtalks are monthly startup events, hosted by the ABC Accelerator. (Photo: © Siniša Kanižaj, ABC Accelerator).
Read an article about Melon & Lime at

Dnevnik.si (in Slovene).
Header photo: © Siniša Kanižaj, ABC Accelerator