Executives and leaders of scaling Slovene tech companies took their time in November to gather at the Top Tech event, TnT (Top n' Tech), organized by Technology park Ljubljana, which is the center for development of companies with top notch technologies.

Building excitement about STEM studies
Since these are the companies, that have already proven their global competitiveness and are creating jobs with a high added value, Technology park Ljubljana is adding their part with executive HR development. As addressed in the welcoming speech by the host, dr. Jernej Pintar, the technology community builder in Technology park Ljubljana, it is exactly these companies and the technology community as a whole, that have the ability to ignite the interest in science and technology among the youth. In this aspect, project such as Robotic First LEGO League, lead by Natalija Premužič and "I will be an engineer" ("Inženir bom") project, lead by Edita Krajnović from Mediada, are of the utmost importance.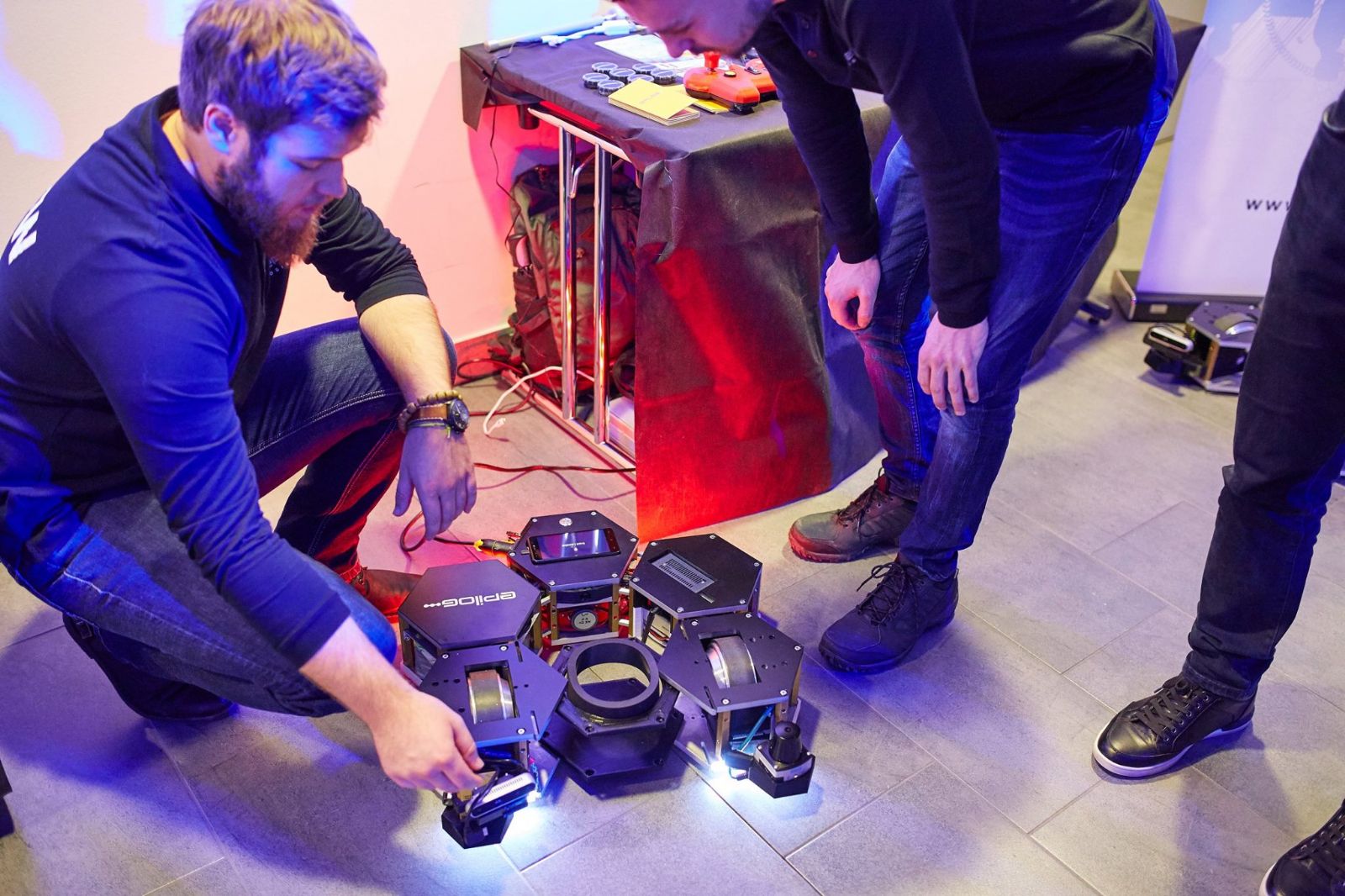 You can't make an omlet without breaking a few eggs
The focustpoint of the Top Tech event was the roundtable, 'ring of fire', in which Mark Pleško from Cosylab and Andrej Mertelj from Datalab, both from internationally bound companies with more than 100 employees, shared their views on business and technological challenges, as well as mistakes and how they learned from them. They agreed that without learning about what works and what doesn't a company can't be successful. Even the high flying unicorns can make mistakes (or have a touch of bad luck), which can cost them millions of euros. Pleško and Mertelj agreed that you can't make it without taking some risks and you can always fill in the loss in one market on others.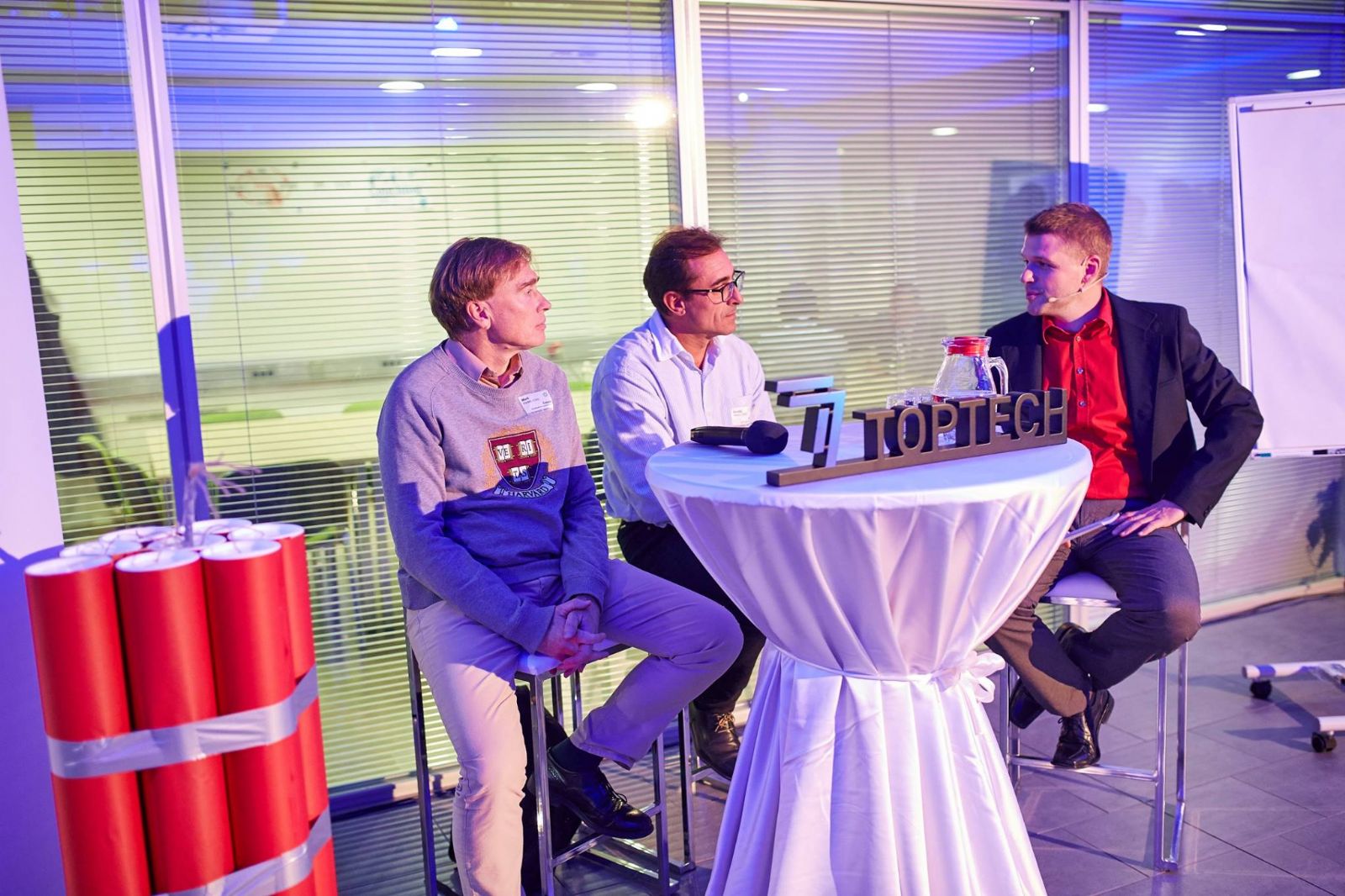 Brand development: the company or the product?
The event was also interactive. The president of the board in Droga Kolinska and director of strategic business in Atlantic Grupa, Enzo Smrekar and heads of the genetic research startup Geneplanet Marko Bitenc and Matjaž Petrovič were asked to improvise a make believe investment plan for the Asian market. The core of the plan had to include a brand with a strong emotional charge and a bevy of related products. Smrekar suggested that the company shouldn't just build the product's brand, but also the employer brand, which will be key trend in the next few years, when the HR war in Slovenia and abroad will be picking up steam.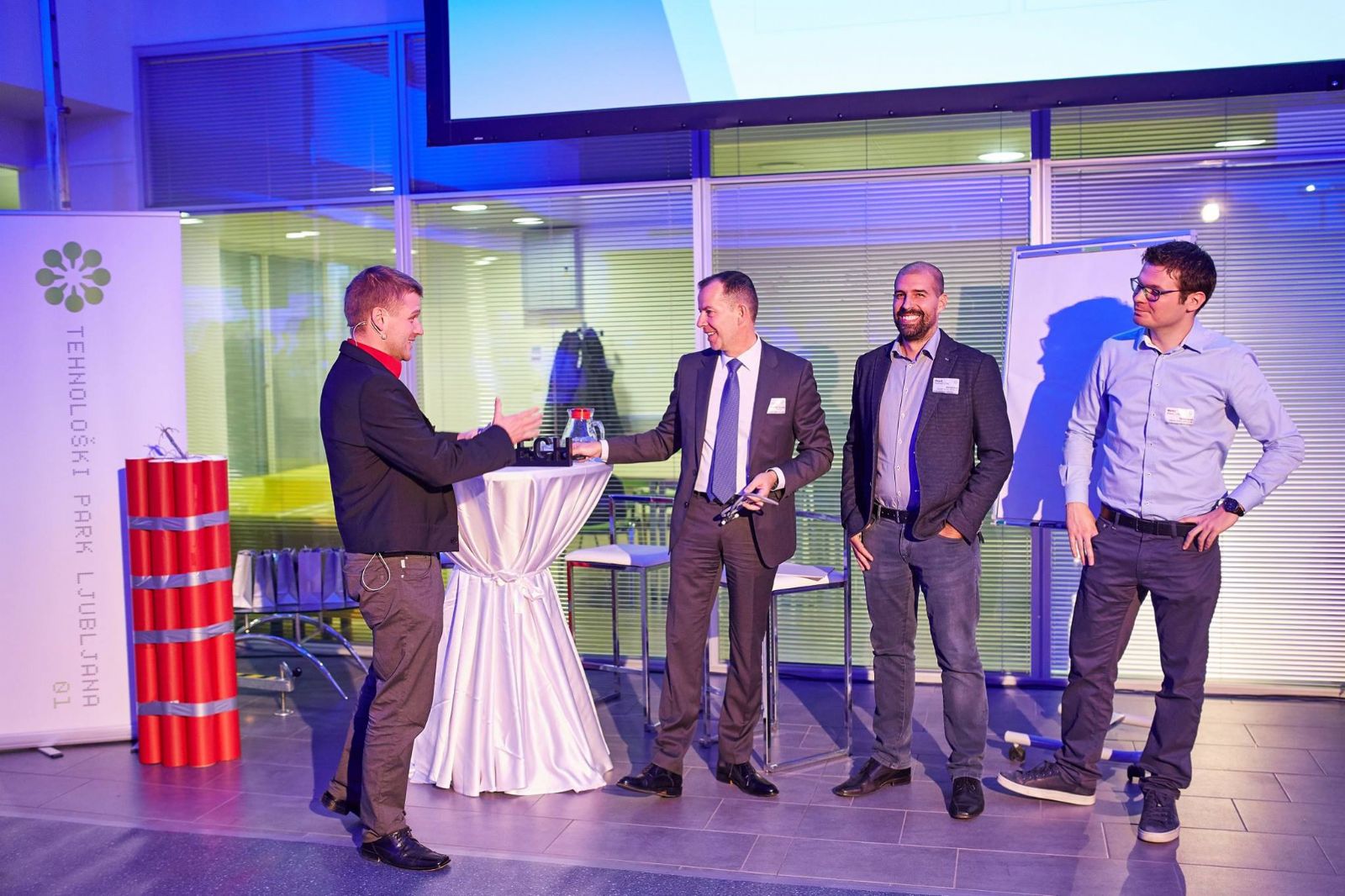 Read the full article on Dnevnik.si (in Slovene).

Photos: (c) Technology park Ljubljana