The Lakeside Science and Technology member

IoT40 Systems have entered into a partnership with German company Axians and their partner company VINCI Energies, which will ensure a long-term cooperation for at least seven years. Axians will integrate and refine the IoT platform developed by IoT40 Systems, offering German SMEs a solution with which they can quickly enter the IoT sphere and minimise the usual entry barriers. A company can enter the pilot programme in mere four weeks, combining the software foundation of IoT40 Systems with Axian's integration expertise. The bundled technology know-how as well as its resources and reach make Axians one of the largest IoT providers in Germany. At the E-world 2019 in Essen, Axians and IoT40 Systems will be showing their innovations for the energy sector.
IoT solutions for SMEs
The IoT40 Systems platform is specifically designed for mid-sized businesses and empowers companies to merge, evaluate and visualize machine, sensor and video data from multiple sources. Among other things, these functions form the necessary basis for predictive maintenance applications, and security-by-design features are deeply integrated. Numerous companies are already successfully using the platform, including financial service providers, the city of Villach and the globally operating company Skidata.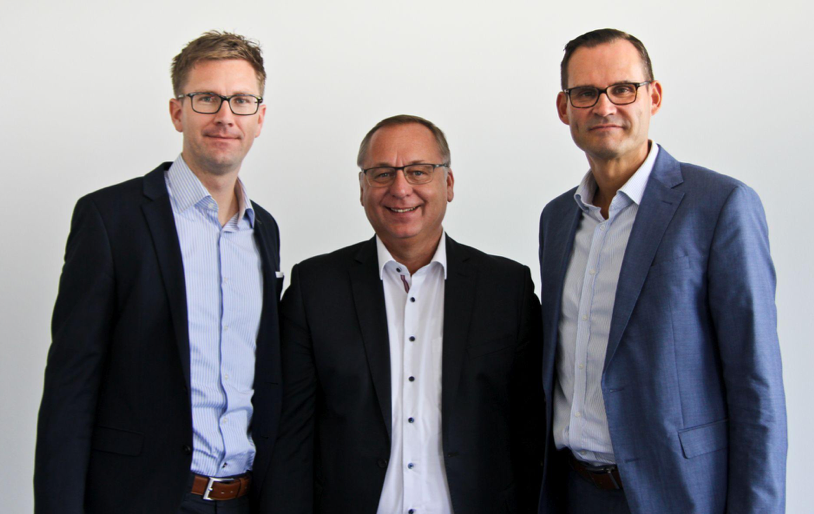 From left to right: Dr. med. Bernhard Kirchmair, CDO, VINCI Energies Germany; Günther Bauer, CEO, IoT40 Systems; Jens Beier, BA Manager IoT & Analytics, Axians ((c) Axians)
3, 2, 1, problem solved!
The platform, combined with Axian's know-how, helps companies quickly get started on IoT technology and start implementing their first projects. The process runs on the "3-2-1 methodology": in three days, the experts work out a proposal for a pilot project with the user. In two weeks they implement a proof of concept and a month later the user gets a working pilot. Günther Bauer, CEO of IoT40 Systems, adds: "The partnership with Axians under the umbrella of VINCI Energies is the ideal combination of the benefits of an agile IoT development house with the digitization and process experience of a leading IoT integrator. With our combined know-how, we can effectively drive the development of IoT in SMEs."


Header image: From left: Alexander Jordan, Team Leader, BA IoT & Analytics, Axians; Dr. Bernhard Kirchmair, CDO, VINCI Energies Germany; Jens Beier, BA Manager IoT & Analytics, Axians; Günther Bauer, CEO, IoT40 Systems; Rainer Merkhofer; BU Manager Data Analytics, Axians; Tim Strauß, Team Leader SAP Customer Service & Asset Management, Axians; Murat Cetin Bayram, Consultant, BA IoT & Analytics, Axians ((c) Axians)