You do not have to travel to Hollywood or Cannes to see first class cinematic work. A visit to the Lakeside Science & Technology Park Klagenfurt will do the trick. There, Patrick Brandstätter, Christoph Grün and their team Airborne Motion Pictures GmbH have been making films of all kinds for a decade. The main focus of the filmmakers is on commercial film, visual effects, 2D / 3D and in the future innovative recording techniques. While the business is booming, Brandstätter cannot resist a look out of the corner of his eye across the pond. It is still a dream of his to dive into post-production on Hollywood blockbuster, which could bring dragons and hobbits to life. Here are the 10 answers to 10 questions on who they are and where they wish to go in the future.
"How would you describe your business?"
"We are Carinthia's largest production house and have worked on more than 35 national and international films in our career. On the one hand, we make 2D and 3D integration in real films and on the other hand we produce a large number of adverts, images, products, and production on films for ourselves. For the industry, we design explanatory films in which we visualize products or production processes in a simple way so that the general public gets an insight into complex processes. There are also TV and cinema spots, which also come from our company."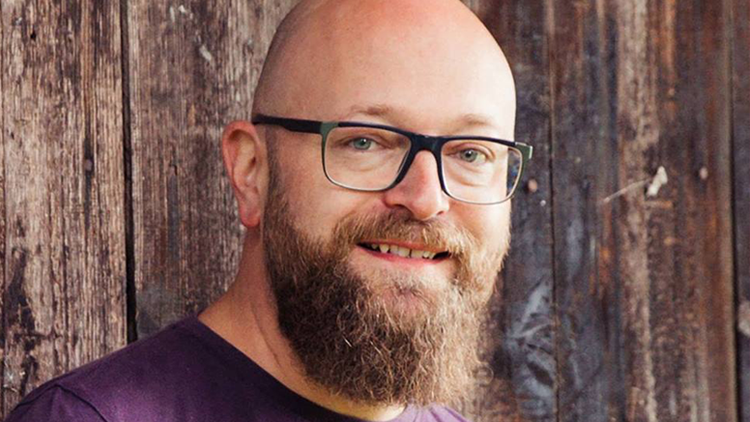 Patrick Brandstätte, CEO of Airborne Motion Pictures GmbH


"How come you chose this profession?"
"My partners and I studied information design and have always had a thing for explaining complex things with moving images. From this, the idea arose to do that professionally."
"What do you get from beeing independent?"
"The most important point for me is that I can work as I like. This allows me to pursue my ideas and passion without any obstacles. Another important point is that I am able to build a strong team in the role of operational manager, who can then jointly bear the risks of being a business owner."
"How do your products and services stand out from the competition?"
"We always produce our "state of the art" films, always with the best technology and the latest standards. Our animations achieve photorealism and we always push the limits of what the technology currently provides. We have a large network of partners for this. Ultimately, we provide our customers with affordable films of the highest quality. In addition, we will soon be offering all-in-one services with hardware integration in 360 / VR and moving image interaction to make visual innovation easy for our customers to access."
"What would you describe as the greatest success of your business career?"
"I can't point one out. In the past ten years, we have always paid attention to permanent development and built up an image that counts for something in the industry. I would call that the most important success of our company."
"And what about the biggest defeat?"
"Well, over the years, from time to time, you get to know the customers and partners, with which you simply can't get on the same page. For us, that counts as a defeat, even if it is clear that we can't fit with every single client."
"What advice would you give to people starting their own business now?"
"Company founders should choose their partners very well and rely on the resulting synergies. The mate choice is extremely important and you should look closely at who the potential partners are. What I also think important is to question their ideas and see if your idea is even ready for the market. You definitely have to be honest with yourself. Finally, it is important to surround yourself with the right professionals. A good accountant and good legal advice can't be missed."
"When starting the business, what would you do differently today?"
"I think we took a little too much time setting up the company and getting a little too late to develop our image. I would certainly do it differently today because the reputation one enjoys in the market is very important."
"What distinguishes a good entrepreneur?"
"A good entrepreneur should set the pace for his employees and motivate them through his own efforts. It is also important to give employees safety and to have the right nose for trends."
"What are your plans and wishes for the future?"
"My wish would be for Carinthia to become more aware of its strengths again. We have good companies and a lot of know-how, and that goes far too often under the bushel, while other states make much bigger waves in the market and therefore have more success. I also hope that more creative people and graduates will return to Carinthia and help to move this land forward. We shouldn't just talk about Alpe-Adria, we should also live that term.
For the Airborne Motion Pictures GmbH we have defined the return to the fictive film as a goal. We have decided to become more involved in post-production, that is, in the reworking of television and cinema productions. The big dream is, of course, at some point to work on such films as Men on Fire, Cloud Atlas or Dunkirk."
Read the interview on news.wko.at (in German).