As announced last month, Technology Park Ljubljana is starting a series of articles, published in the Slovene newspaper Dnevnik, in which their Builder of the Tech Community, dr. Jernej Pintar, describes the companies of the so-called G8 of Technology Park Ljubljana. Which will be the first company that he will dissect and help us learn something from? Meet EKWB, company which produces premium Liquid Cooling solutions for the ultimate hardware performance.
Let's start the presentation of Technology Park Ljubljana's G8 with EKWB, where the heart of a gazelle is beating. It's only a decade-old company with headquarters in Komenda, which should be on the map of all of us who have the technical knowledge and are looking for an excellent team with global reach. And what makes them different?

The average Slovenian is a "jack of all trades" – he wants to do all 1000 trades by himself, because he himself is, of course, the best in all thousand of them. We are a nation of solo talents: excellent skiers, jumpers, shooters, judoists … Team sports are significantly less appealing to us. It's similar in entrepreneurship as well. Everyone wants to be the chosen one, the only deserving one, the holy trinity in one person.

EKWB's story proves that it is possible to overcome this characteristic. At the beginning there was Edvard König, a student with an excellent technological idea. Because he knew that he knows too little about business, he decided not to carry everything out by himself. Instead, he took Matjaž Krč, business angel and company development virtuoso, as his right-hand man. A team with both wings was created – an excellent tech product and excellent business mentality. The plane could take off.
What are they doing? EKWB is manufacturing premium liquid cooling systems for demanding PCs (gaming, mining …) and industrial computers. In the field of cooling graphics cards, EKWB has anchored itself as a luxury brand amongst cooling techniques. They're paving the way for new guidelines on the global market, which was until now ruled by air cooling techniques, meaning mostly loud ventilators.
They've been building the brand since the very beginning. Their growth was slower for it, they got offers to manufacture products under foreign brands (so-called white label), but they turned those offers down. They always wanted to design the brand at least as partners and after eight years of labour, their brand for liquid cooling has become the best known in the world. Now, global giants are inviting them to develop products together.

When I'm sitting down with Edvard König and Matjaž Krč, their harmony reminds me of Sandi Češko from Studio Moderna. Years ago at a meeting, he said he succeeded because he knew how to listen to others. Slovenians are world champions at not listening to others.
The only thing that outshines Slovenians not listening is that we do not know how to speak. When these two realities combine, we find ourselves in conversations that are like surrealism. Why? Slovenians are known for getting to their point only at the end of a long monologue. Never in the middle or at the beginning. No, we prefer to torture the listener, leading him through 15 mental labyrinths, so that he is tired, spent, and can only wave a white flag at the end. On the other hand, when we're listening, we already stop listening after four seconds and start thinking about our reply.
Let's put these two things together: the first Slovenian is talking and only says what he wanted to say in the fifth minute, while the second Slovenian is answering what he heard in the first four seconds and is not connected to the main point. The whole conversation is off the track and makes a detour into an even weirder direction at every reply … It all seems like a psychedelic picture of Salvador Dali. We are artists who know how to build the Tower of Babel without brick, even two or three towers a day. Two at work and one with the wife.
Is the essential really invisible to the eyes? No, it's not invisible – only inaudible to our ears. Because we don't want to listen to the end, because we don't know how to say the essential at the beginning, and because we don't want to accept others into our plan for the "kingdom of Heaven". So, no "jacks of all trades", no towers of Babel, listening to others – that is the lesson that EKWB understood and succeeded with. They surround themselves with the best people – better than they are themselves – which also why they can always be better. We as a country can also learn this from them.
If you're looking for a good company for your career, EKWB is definitely a good target. We also know them from the inside, because their managers are training in our management programme alongside the managers of other TopTech/G8 companies. And that is why we can say with certainty that they are a company that's developing and investing into its people. The question isn't the price but the result, because they wish to stay on top. Here, we are singing the same song.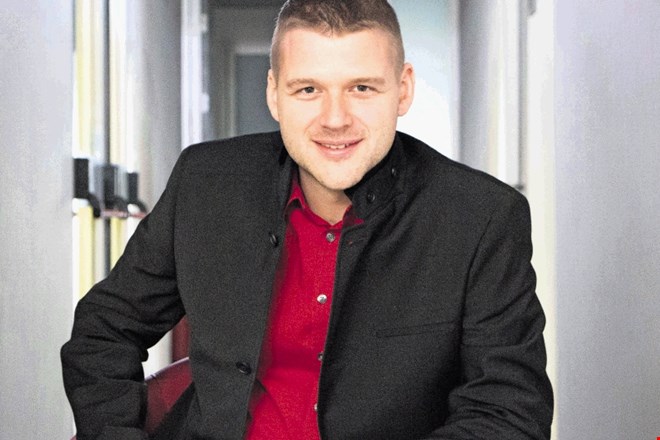 Dr. Jernej Pintar
Builder of the tech community in Technology Park Ljubljana