Within this year's PODIM Conference, we once again organized a special programme dedicated to Slovenians from abroad. The chosen 28 startuppers, university and high school students, spent three days collecting new knowledge, socialising, and weaving new ties with entrepreneurs and experts of the Slovenian and international startup ecosystem. The programme already started a day before the conference, on 14 May 2018, with the Startup School entitled "Let's take advantage of the potential of networks that connect us". This was followed by two days of the intense PODIM Conference programme, while the attendees were also welcomed and greeted by the minister, Mr. Gorazd Žmavc.
What is my network like and how can I take advantage of it to develop my business idea?
The Startup School for Slovenians from abroad, which took place on Monday, 14 May 2018, was prepared so that the participants could obtain new knowledge on how to take advantage of the potential hidden in personal networks. Professor dr. Mitja Ruzzier, from the Faculty of Management at the University of Primorska, prepared a set of tasks and exercises for the participants, leading them through the analysis of his own social network, what kinds of ties construct it, and how they could be used for the development of a business idea or company. After a whole day of acquiring new knowledge and views, the participants created a graphic overview of their own social network and made a strategy for networking at the conference. The official app of the PODIM Conference was also of help in this.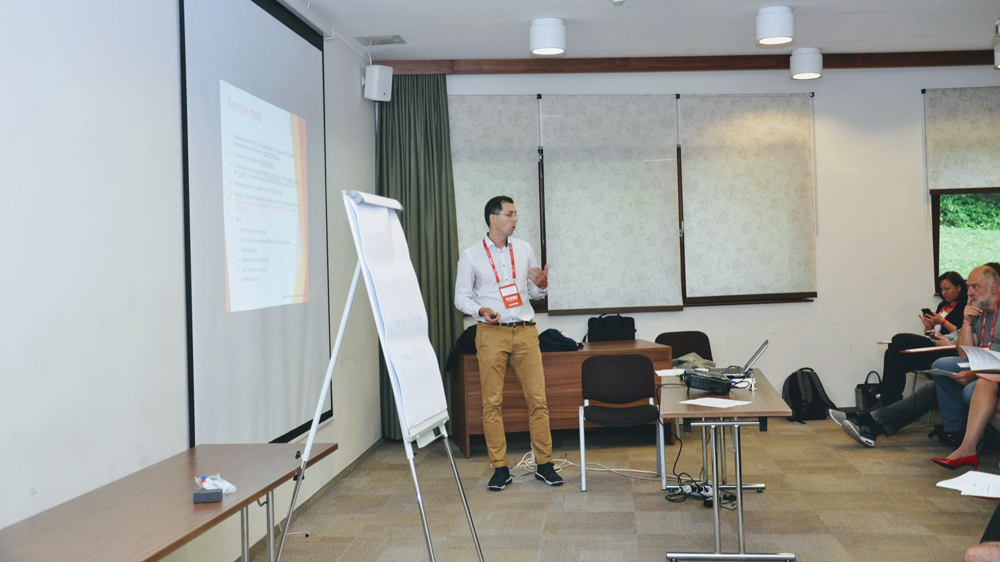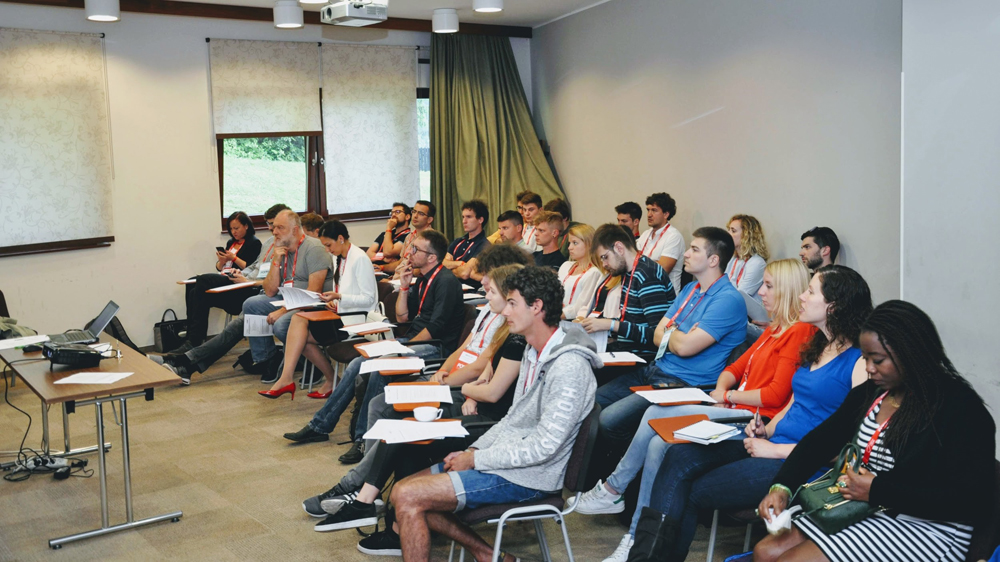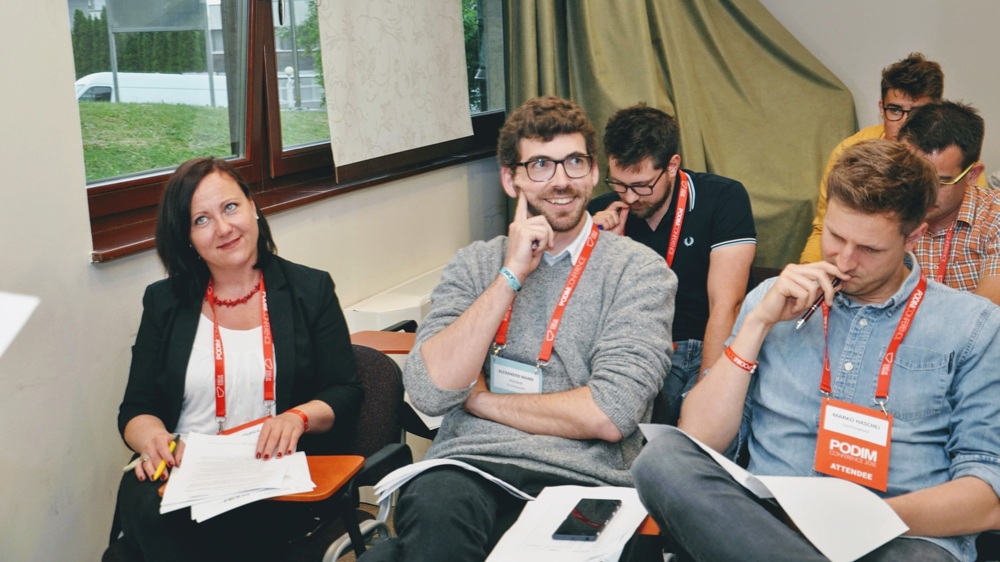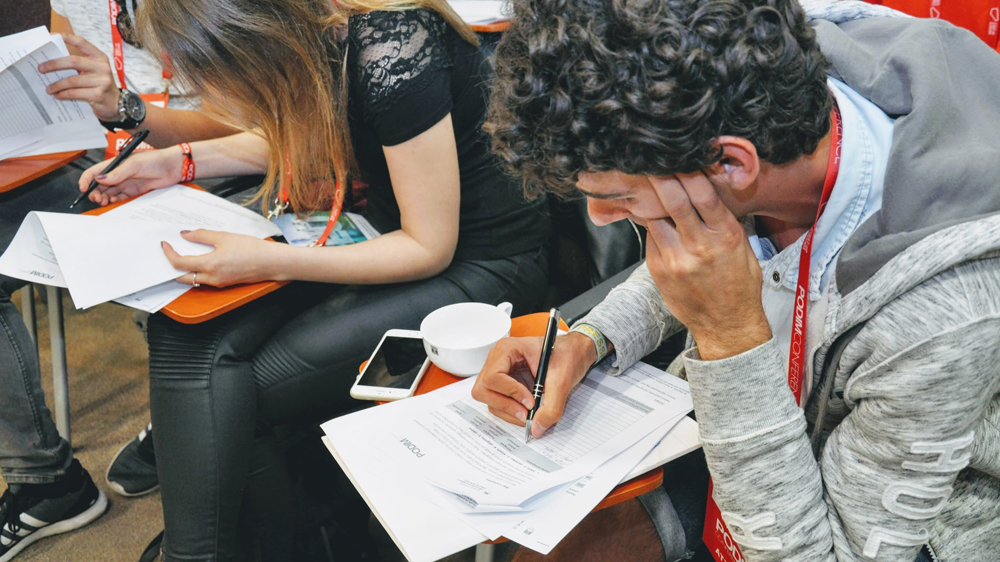 At the intense programme of the Startup School for Slovenians Abroad, the participants thoroughly absorbed themselves into their own social networks and discovered new potentials.
Tell me what connections you have and I'll tell you what kind of an entrepreneur you'll be
It is impossible to miss that business collaboration and connections are an increasingly important element for company success and economic development. Based on the connections we have, we can more successfully detect and realize our business opportunities. The people we connect with can help us establish new contacts, direct us with good advice, and shed some light on the fields that would otherwise stay hidden to us. As prof. dr. Ruzzier told the participants, a network can be defined as a group of participants (individuals, companies, educational and governmental institutions etc.) between which connections have been established. Consequently, entrepreneurs connect and establish contacts for various reasons, but mostly because they need to fill gaps in knowledge and obtain contacts that help them realize their business vision.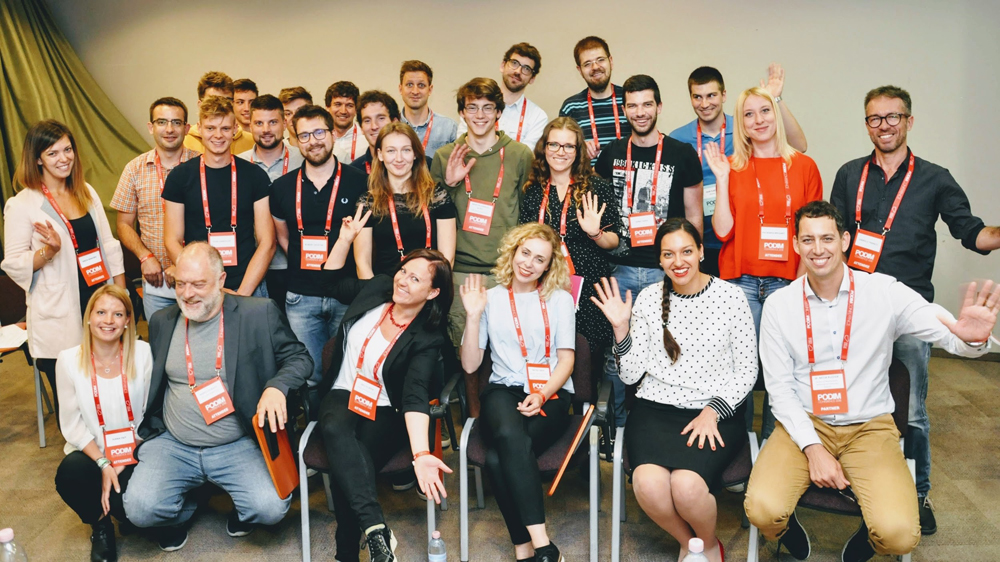 The group of participants of the programme for Slovenians abroad consisted of Slovenians working and living in Italy, Croatia, Austria and Hungary.
Internationally active experts with their advice on building a company
Individual work and work in pairs was followed by intense work in seven groups, led by internationally active entrepreneurs.
Jess Williamson
, former Techstars director from the United States, talked to the chosen group of Slovenians from abroad about the potentials and possibilities of joining global startup accelerators.
Florian Kandler
, founder of the GetFunding.how podcast and startup entrepreneur from Austria, focused his attention on how to successfully collect venture capital and sell your business.
Verena Wahlandt
, PR consultant, also from Austria, shared her knowledge and long years of experience in PR, and how strong a tool it can be if the startup uses it correctly.
Letitia Seglah
, Startup Manufactory, consultant from Great Britain, told the interested group more about the opportunities and trends in fintech and blockchain and the incredibly popular ICOs.
Matt Kuppers
, Startup Manufactory, consultant active in Great Britain, said more about the workings of the startup ecosystem in Great Britain and the opportunities for financing offered by the European Union. Alen Cvišić, CMO at Pleo.io in Denmark, shared his experience of developing products, strong brands and a loyal customer base.
Alen Faljić
, who gathered his experience in the German IDEO and today in Beyond Users, focused on the topics of validating the problem/solution fit with help of design thinking methods.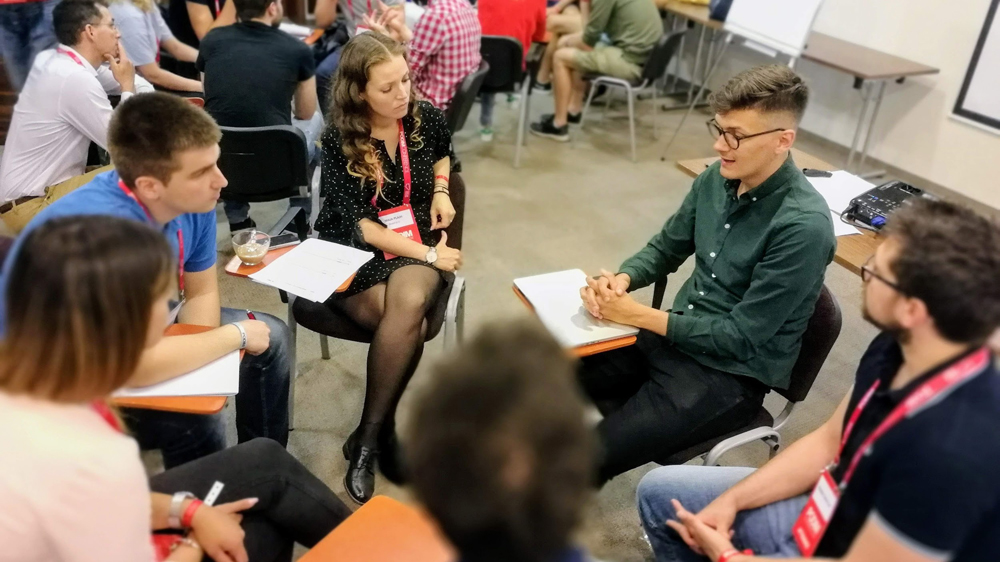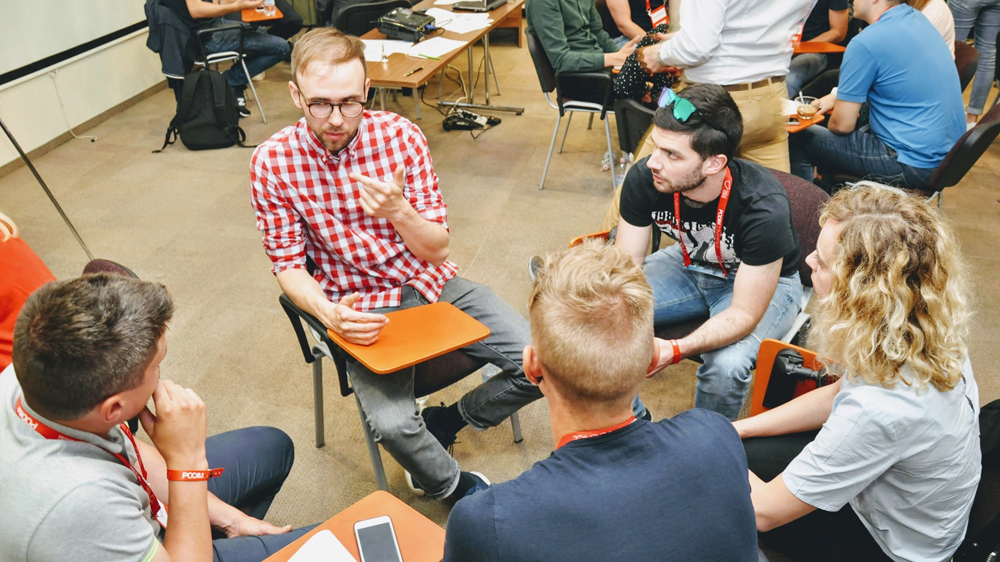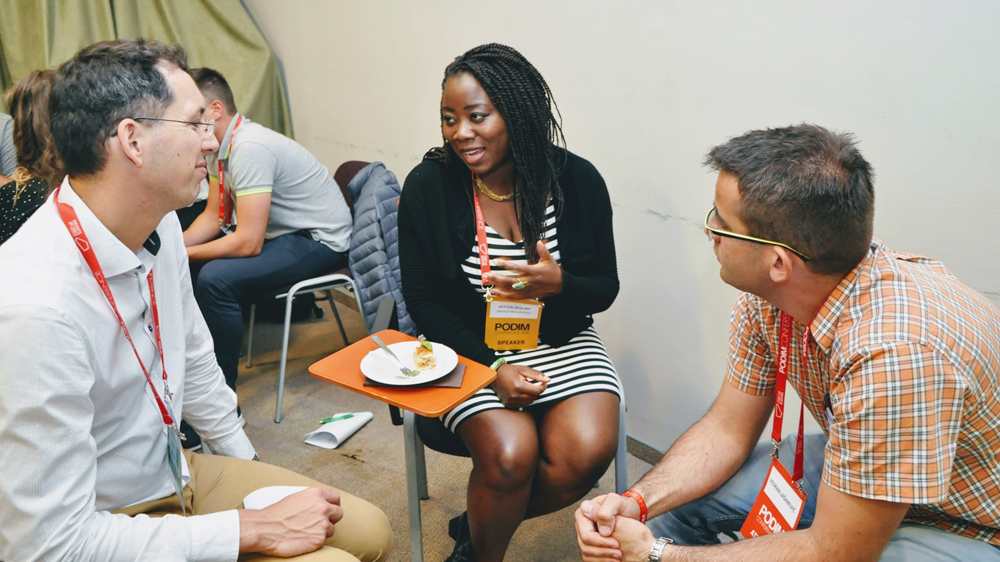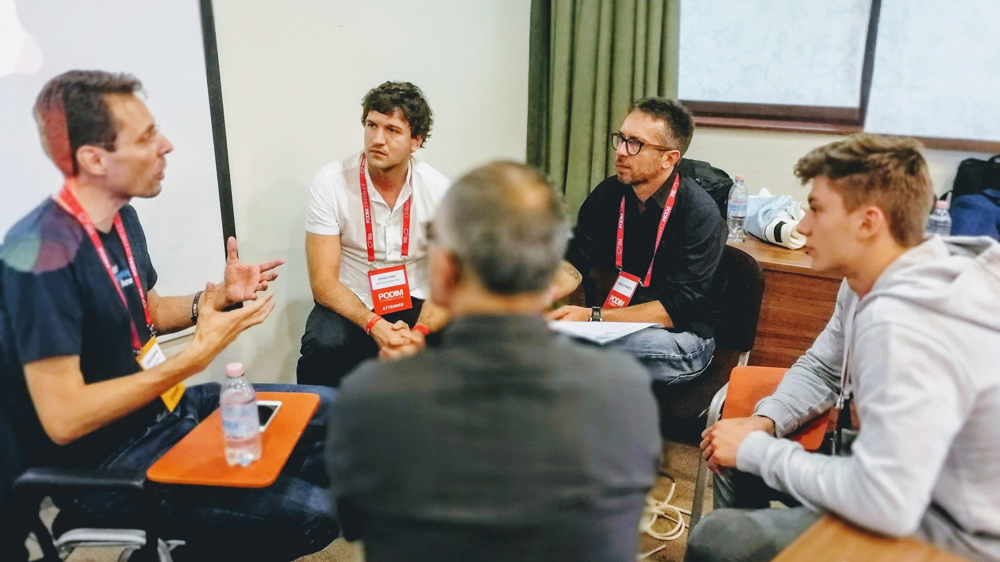 The theoretical overview was followed by the first practical part where the participants got advice from seven internationally active entrepreneurs and experts.
Priceless experience by successful Slovenian startuppers from abroad
The last two participating consultants, Alen Cvišić and Alen Faljić, continued by preparing short lectures for the participants, the first entitled "Developing sticky products, a strong brand and loyal customer brand" and the second entitled "Validating the problem/solution fit with help of design thinking methods". The participants eagerly followed the lectures and asked many questions at the end. Both Slovenians developed their career and obtained a rich set of experiences by working abroad, where they had to take a different approach than they would in the Slovenian or local startup environment.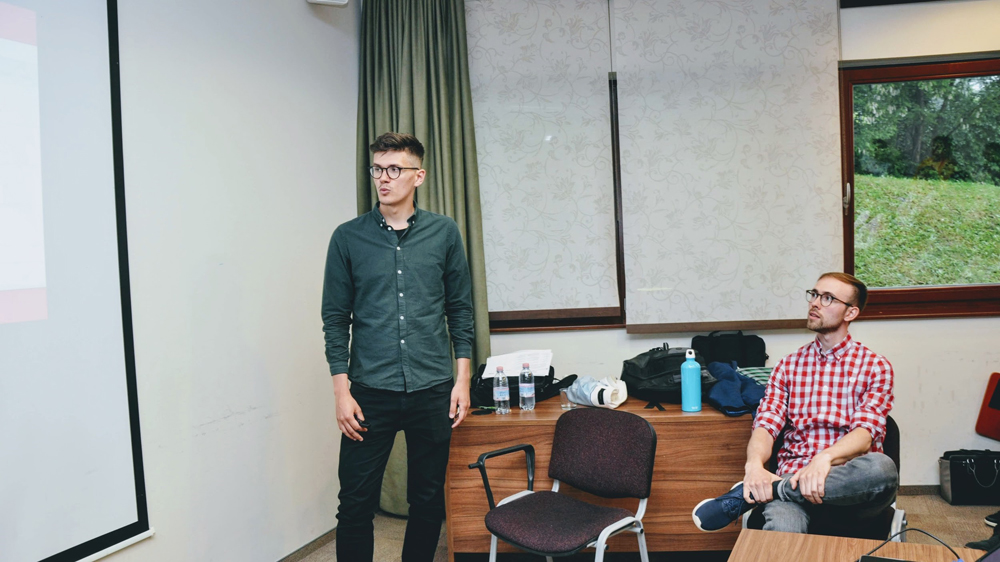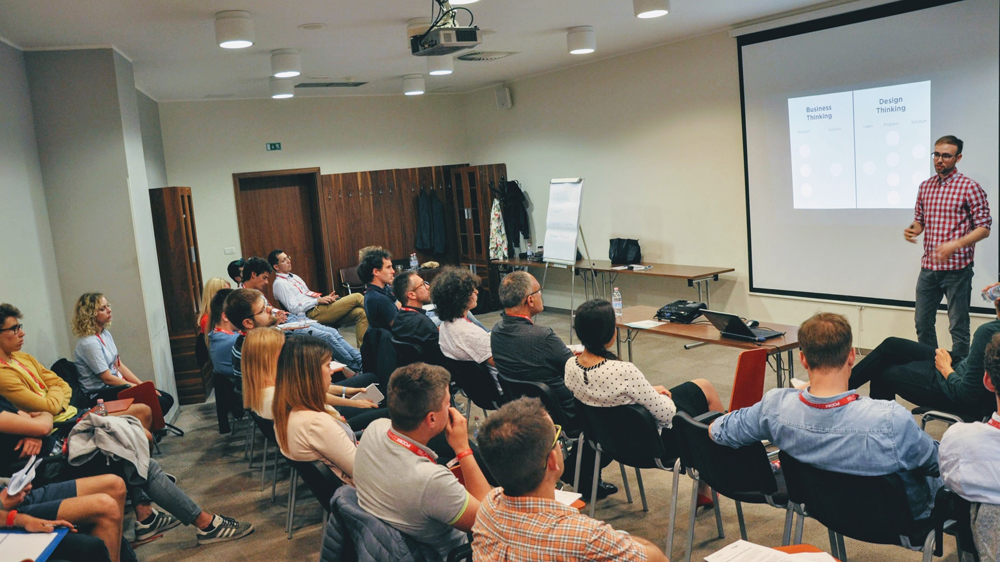 Alen Cvišić is gathering his experience and expert knowledge by working in Pleo in Denmark, while Alen Faljić used to work in the German IDEO and today in Beyond Users.
From theory to practice and warming up before the conference
After dinner and a short rest, it was time to go into the Maribor city centre, where the organizers prepared a special edition of traditional evening discussions Start:up Müsli, especially to welcome startups that visited the city because of the conference. KID Kibla was bursting at the seams, filled not just by Slovenians from abroad but also by other Slovenian entrepreneurs and guests from Austria, Italy, Slovakia, the Czech Republic, Croatia, Ukraine, Kosovo, Bosnia and Herzegovina, Serbia, Hungary and Russia. The attendees were greeted by Florian Kandler, who prepared a short lecture on the topic of the best networking methods and how the PODIM Conference can be an excellent polygon for testing different approaches of weaving new business ties. This was followed by a roundtable, led by Simon Sovič who was joined by Luka Topolovec, EqualEyes Solutions Ltd., co-founder and CEO, GB and Slovenia, Florian Kandler,
GetFunding
.how
, Austria, Alen Faljić, formerly IDEO & Beyond Users, Germany, and Mitja Ruzzier, Faculty of Management, University of Primorska, Slovenia.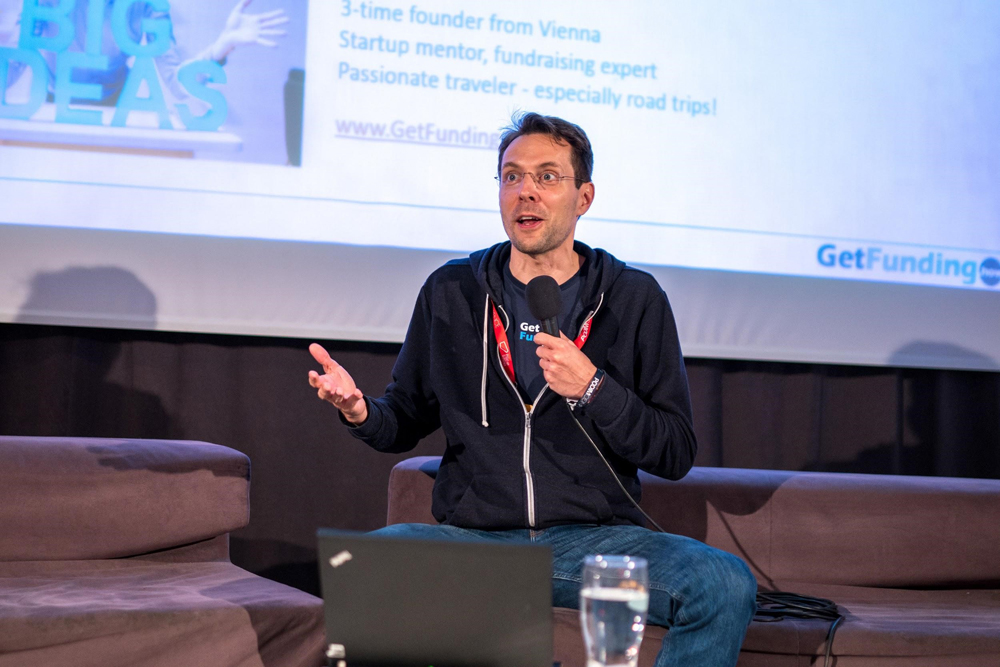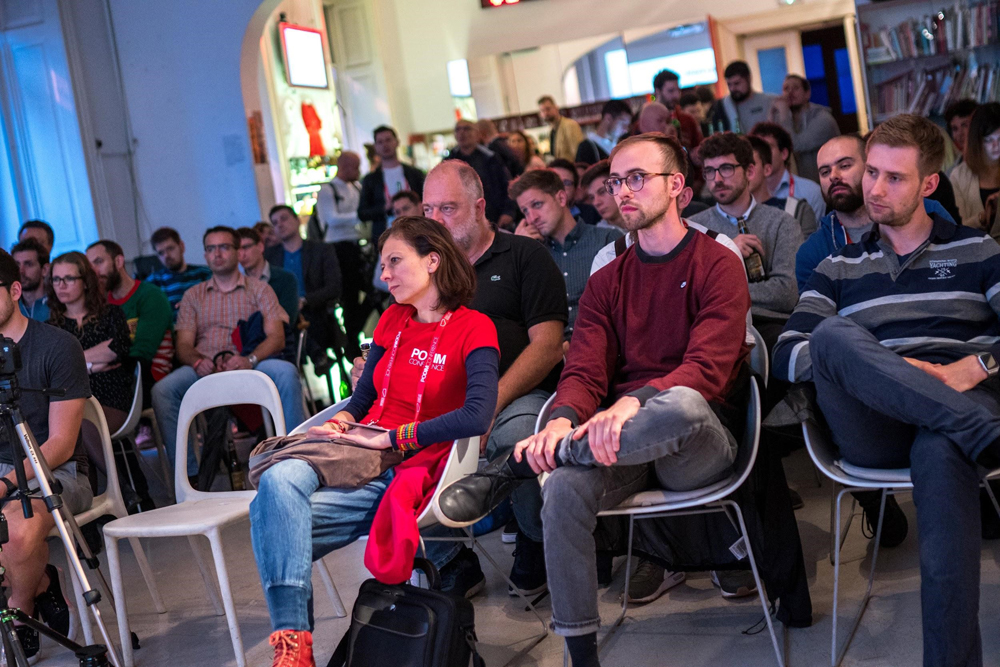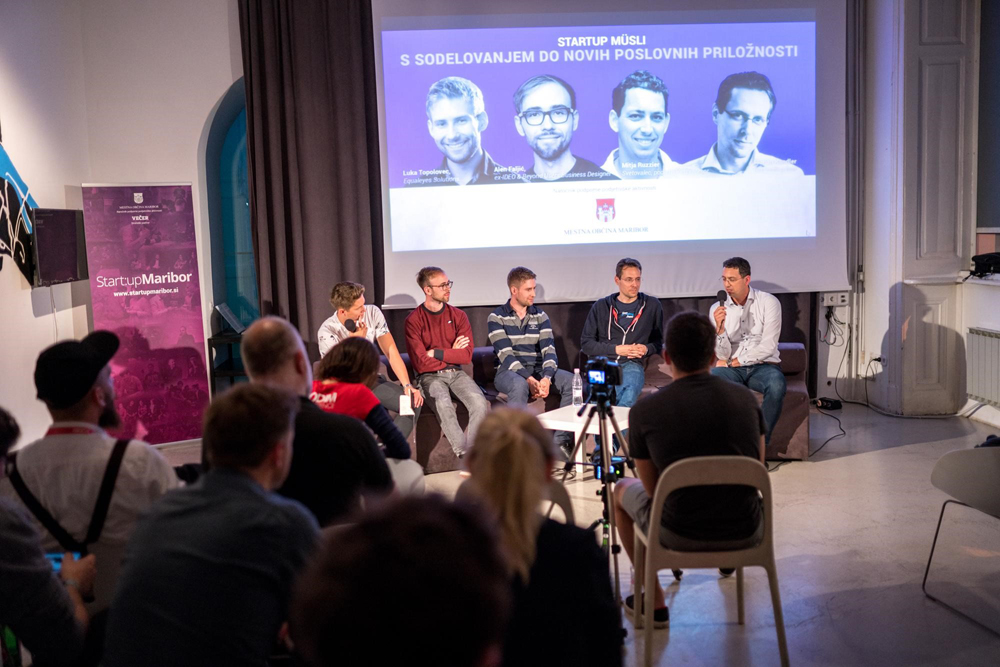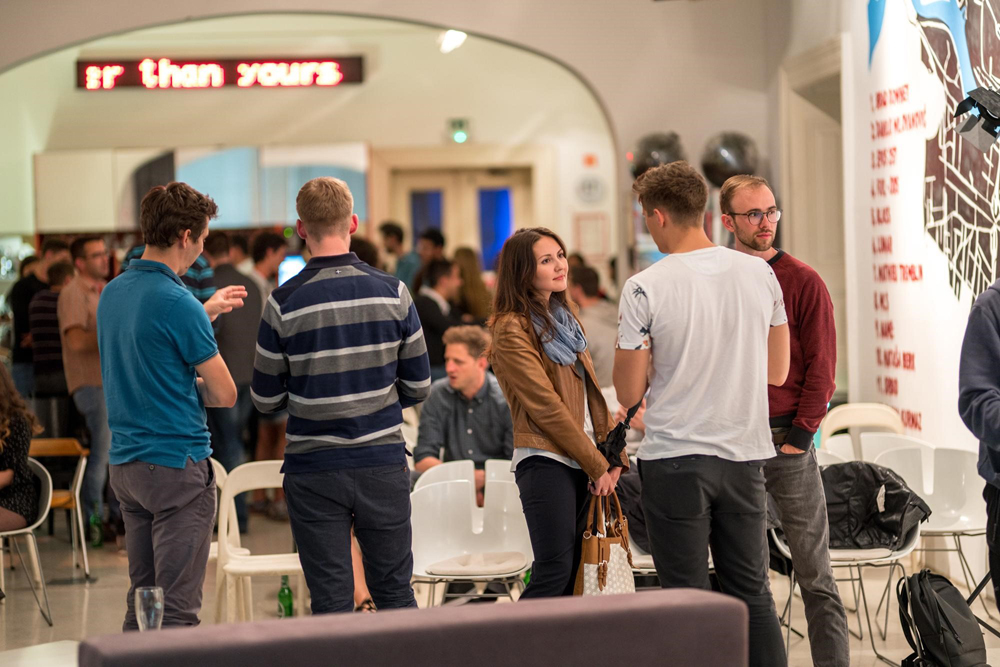 Introductory lecture by Florian Kandler and a roundtable with interesting and internationally active guests served as a relaxed introduction into the PODIM Conference happening the next day.
The PODIM Conference and a welcome by minister Gorazd Žmavc
After the introductory first day, the participants could test their new knowledge at the international PODIM Conference, which took place on 15 and 16 May in the Habakuk Hotel in Maribor. This year the venue saw an organizational record of 1,000 attendees from around the world, 25 countries to be exact. Among them were more than 300 representatives of innovative high-tech startups, 90 regional and international investors, more than 100 corporate representatives from Slovenia and abroad, accompanied by more than 70 renowned speakers. The participants in the special programme for Slovenians from abroad were also welcomed by the minister, Mr. Gorazd Žmavc, on the first day of the conference. He shared his thoughts on the importance of international and cross-border collaboration, and the urgency of ensuring that Slovenians abroad keep and strengthen their ties with their home country. The organization of such a programme is a clear indicator that this is an important element, also appreciated and highlighted by the participants themselves. A sincere thank you to all programme partners, participants and of course the Republic of Slovenia Office for Slovenians Abroad for the shown trust and support.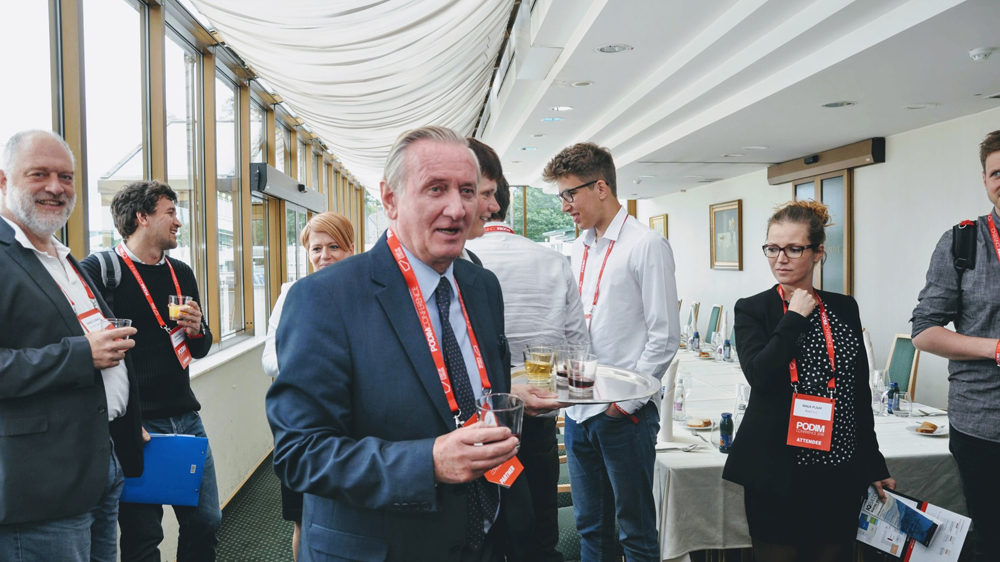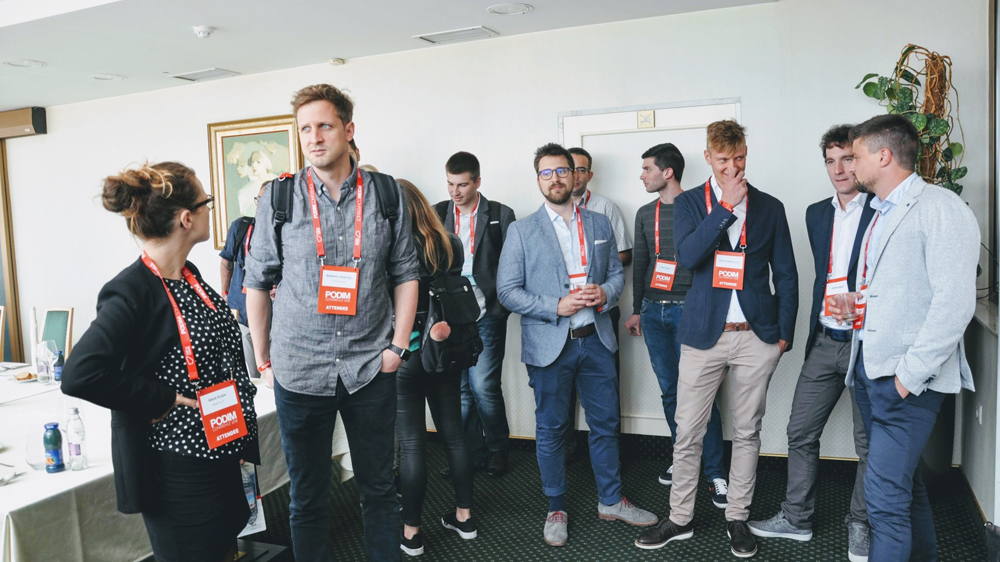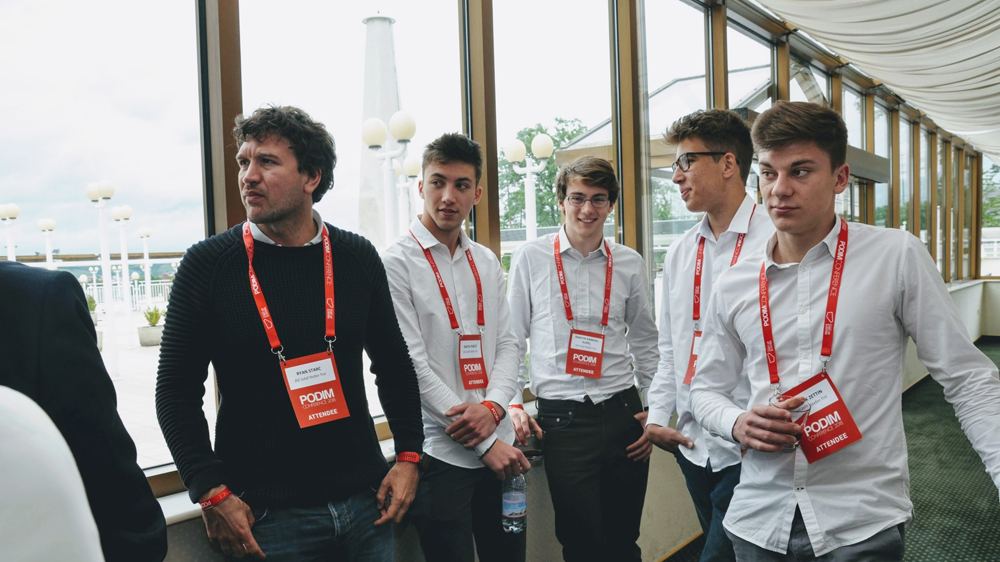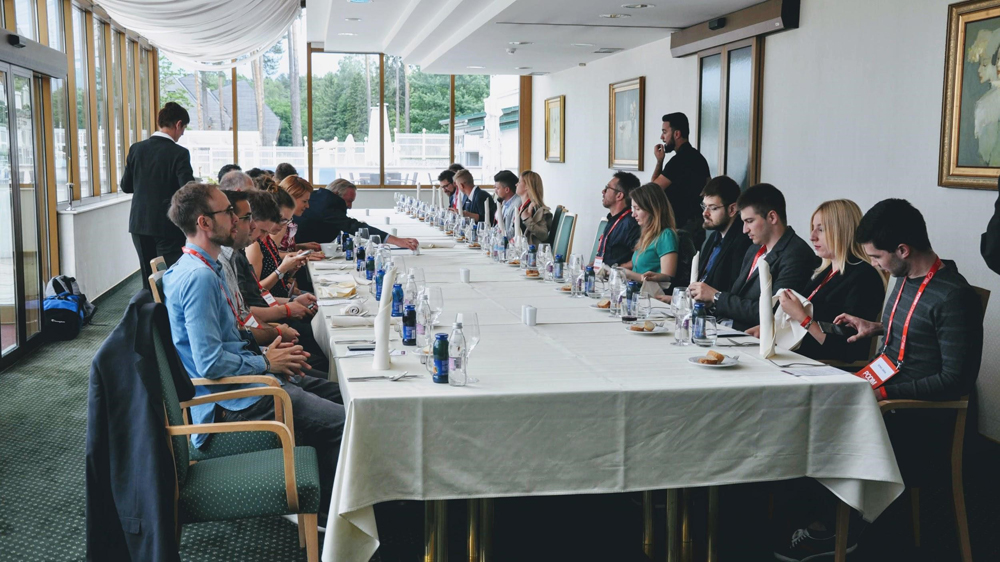 The chosen participants of the programme for Slovenians abroad were welcomed and addressed by the minister, Mr. Gorazd Žmavc.