News
Next-Incubator and Austrian Business Angels join forces
Wednesday, February 28, 2018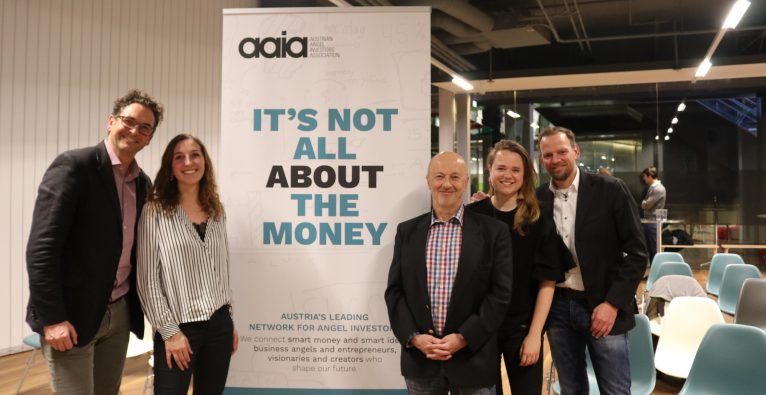 The

Next-Incubator, a Graz open innovation lab of Energie Steiermark, is starting a cooperation with the Austrian Angel Investors Association (aaia). There is a lot going on in the Carinthian and Styrian startup ecosystem. The Austrian Angel Investors Association (aaia) managing director Lisa Fassl knows this first hand, since she started her startup career as co-founder and first president of the Ideentriebwerk Graz, the student association that connects the startup scene in Graz and organizes regular events. Now aaia is starting its cooperation with the Next-Incubator.
"The expansion of our activities in the federal states is part of our strategy for 2018. With Next, we have found a strong partner for southern Austria," says Fassl. Through the cooperation, they want to strengthen not only the founders scene but also new investors. Specifically, four joint events in different formats are planned for this year. "On the one hand we want to bring together the existing community and on the other, we want to inspire new people for startup investments in order to increase the flow and activities in the south of Austria," says Dietmar Mauschitz, Managing Director of Next.
Next GmbH was founded in 2017 in Graz. It supports scalable business models with capital and engages operationally with their entrepreneurial know-how and network. Next describes itself as a partner for "serious business and execution excellence instead of startup Halligalli". Meanwhile, the first call has already been completed. 15 projects are currently in the pipeline, among them Ibiola and the Berlin startup Car2Ad (which works on the "Sharing for free" idea and wants to scale the concept from Graz).
Read the full article on

derbrutkasten.com (in German).