News
Augmented reality for experiencing history and cultural heritage
Friday, February 23, 2018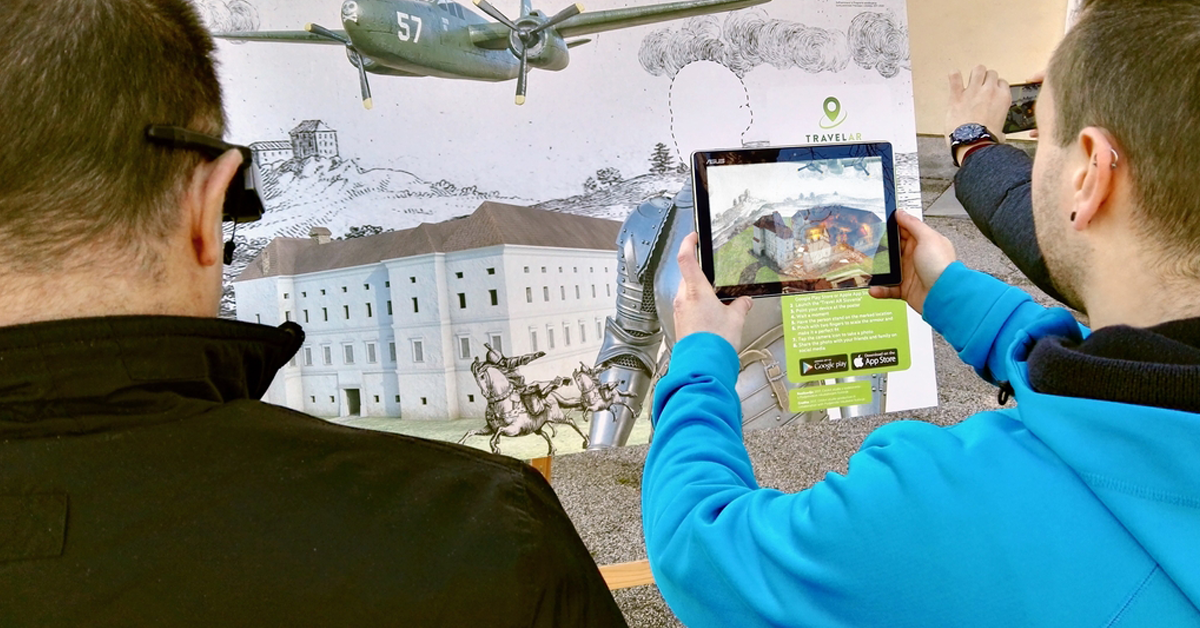 The team developing TravelAR Slovenia application was invited by Epson to include it on their new AR (Augmented Reality) glasses. The app enables the viewer to enjoy long-lost cultural and architectural landmarks without traveling back in time. First two Slovenian cities to present their historical landmarks and events are Kočevje and Črnomelj.
The team believes that Slovenia could become the tourist destination of enriched reality. With their AR application, the tourists will be able to see 3D reconstructions of the local lost cultural heritage, historical sights and events, beginning in Kočevje and Črnomelj. In the old town center of Kočevje, tourists will be able to take a look at the once standing Kočevje castle, which was completely demolished during the second world war.

The developers of TravelAR Slovenia application have 'awoken' the castle thanks to augmented reality technology. The architectural surroundings are reconstructed with the help of old documentation and partial photographs of the castle and compared with the architecture of the period. In Črnomelj on the other hand, visitors will be able to experience and see events from the second world war. The application
TravelAR Slovenia was developed in collaboration with Entrepreneurial incubator Kočevje, Entrepreneurial incubator Bela krajina and company CtrlArt. It's the result of creations made on 3D-modelling and content-creating workshops which were lead by Nadav Sagir last year.
Read the full story on

Delo.si (in Slovene).