News
ICO should be an upgrade to your startup, not an end in itself
Tuesday, February 20, 2018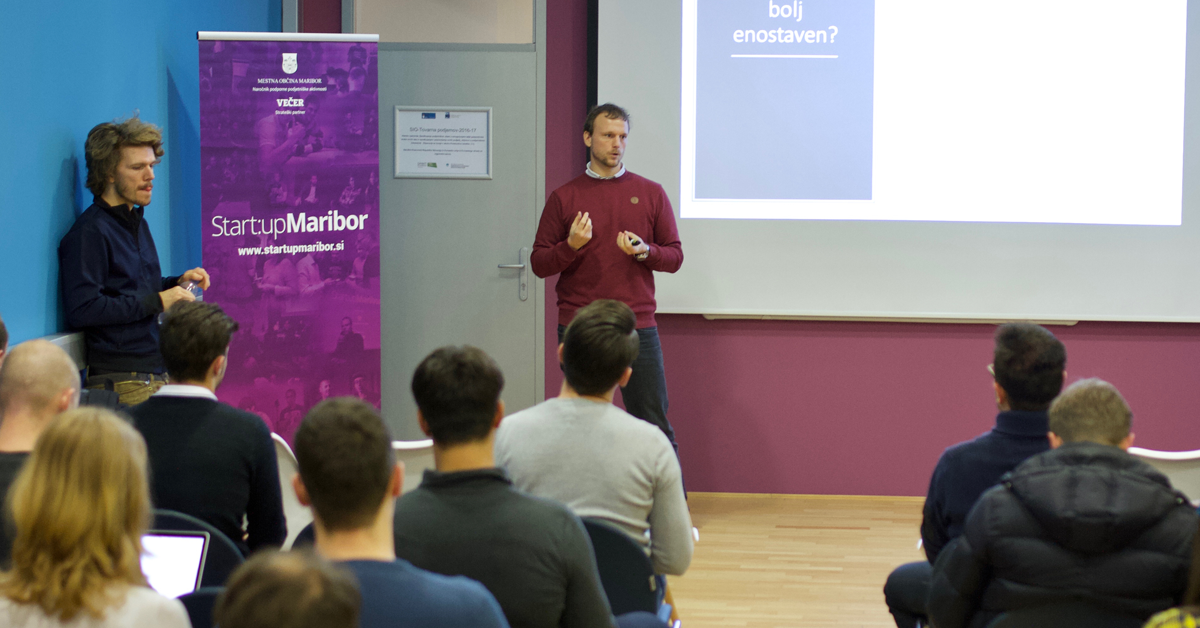 When seeing the amounts that companies have raised with help of ICO, many individuals were itching to start a similar story themselves. Especially in Slovenia, it seems that ICO and blockchain are 'all the rage'. Because this field combines financial and legal elements, which the government is trying to regulate, the Venture Factory in Maribor prepared a workshop on how to approach your ICO project. Jan Pečar and Miha Bratina from the IUURI Institute, lawyers who advise startups in their ventures, talked about "Advantages and pitfalls of collecting millions with ICO". Sooner or later, you encounter a legal or fiscal landmine that causes unwanted complications.
ICO isn't "free money", it's an obligation towards investors
Jan and Miha started the workshop with the appeal that everyone who thought about collecting funds through ICO should first think about why they need it and what it will bring to the company. ICO is primarily an obligation to investors and the next logical step in business operations, not an end in and of itself. At the beginning, the field was fairly unregulated and consequently, problems were appearing, from deception to damages and internal disputes. That is why you should remember that collecting resources, no matter the method, is an obligation of the company or team towards the investors.

How to separate real information from inaccurate one?
The field is new and changing, but FURS (the Financial Administration of the Republic of Slovenia) is still tracking the activities and is regularly delivering opinions based on which the activities continue to be regulated. Problems begin when an already complicated field is privy to treatment by fiscal and legal experts who don't always speak a common language understandable to mortals. In addition, the internet is full of pseudo-experts and misinformation that can prove to be harmful once you are faced with a different opinion from the legal and tax authorities.
You can read more about the "forum" falsehoods on startupmaribor.si (in English).