News
The chubby conductor that makes sure your sheet music is organized
Monday, February 19, 2018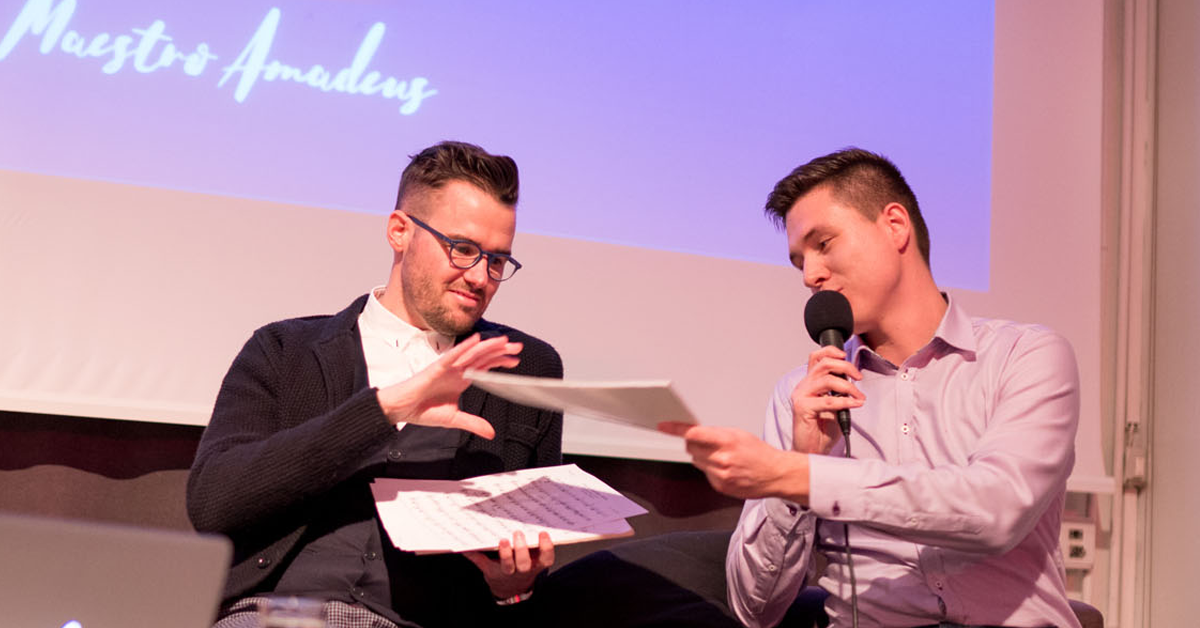 On a snowy winter evening, the Maribor startup community gathered for the traditional startup panel, Start:up Müsli, this time under the title "Launch stories". The only thing missing in the interesting conversation was a fireplace and a cup of hot chocolate while Klemen and Marko from the Slovenian startup Maestro Amadeus shared their story of designing a solution that helps musicians solve the problem of sorting and using sheet music. On 6 February 2018 in KID Kibla in Maribor, the first Müsli discussion of the year started with the story of how to shape a startup from the very start – from the first idea that leads to the innovative solution.
Tidy sheet music: from Amadeus to Wagner
Klemen, co-founder of the Maestro Amadeus platform, is a passionate musician. Since he is also a software developer with experience in developing mobile and web solutions and information systems, he got tired of the constant problems with organizing his sheet music and decided to find a digital solution to a very analog problem. Applications for this purpose do already exist but they demand that the user spend hours and hours doing complex cataloging, scanning, yet in the end, the systems do not enable a clear order that would be simple for the user. By thinking about his own experience and observations as well as those of other music colleagues, Klemen designed the basic idea of the Maestro Amadeus portal. Algorithms and advanced machine reading enable us to simply take a picture of the sheet of paper and import the notation into the system in a single step. There is no need for us to put in the composer and title because the system does it by itself.
Read the entire story on Startupmaribor.si (the article is in English).