R&D Institutions
Lakeside Labs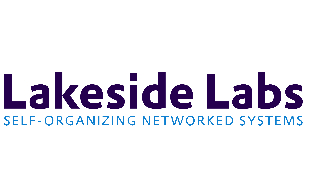 Lakeside Labs is a hub for science and innovation in information and communication technology, focusing on self-organizing networked systems. It offers space for creative ideas that promotes scientific excellence and mutual appreciation.
About 40 scientists from various backgrounds are funded by Lakeside Labs. Activities are lead and managed by the nonprofit Lakeside Labs GmbH and are performed in cooperation with academic and industrial partners, in particular with the University of Klagenfurt.
Lakeside Labs are focusing on the following topics of the research:
Engineering Self-Organization:
Lakeside Labs aims at getting the concept of self-organization integrated into technical systems.
Self-Organizing Synchronization:
Researchers aim at advancing this field of science and transferring it to technological applications, in particular to wireless communication networks.
Engineering Proprioception:
Researchers examine how methods from disciplines like biology or economics can improve important properties of networked computer systems like autonomy, flexibility, and scalability.
Collaborative Aerial Robots:
Researchers are working on small-scale aerial robots, such as quadrotors, which can be used for several applications, for example, to support humans in disaster response with up-to-date aerial images.
Cooperative Wireless Networks:
Lakeside Labs is developing innovative communication protocols and transmission techniques.
Intelligent Energy Systems:
Research focus on alternative energy sources, the advent of electric vehicles and the awareness that resources are limited, poses new challenges to existing electrical grids.
Multimedia Communities:
Focusing on sporting events, spectators create masses of multimedia data with a variety of devices.
Medical Information Systems:
Research focusing on in various fields of computer science and information systems.
Sensor Networks in Nature:
Solutions for automated sensor systems to protect sensitive areas without being connected to the power grid or any other technical infrastructure.
Traffic Management:
Focusing on efficient methods for sensing, notifying and processing of relevant changes in traffic flow on Austrian motorways are investigated and evaluated.